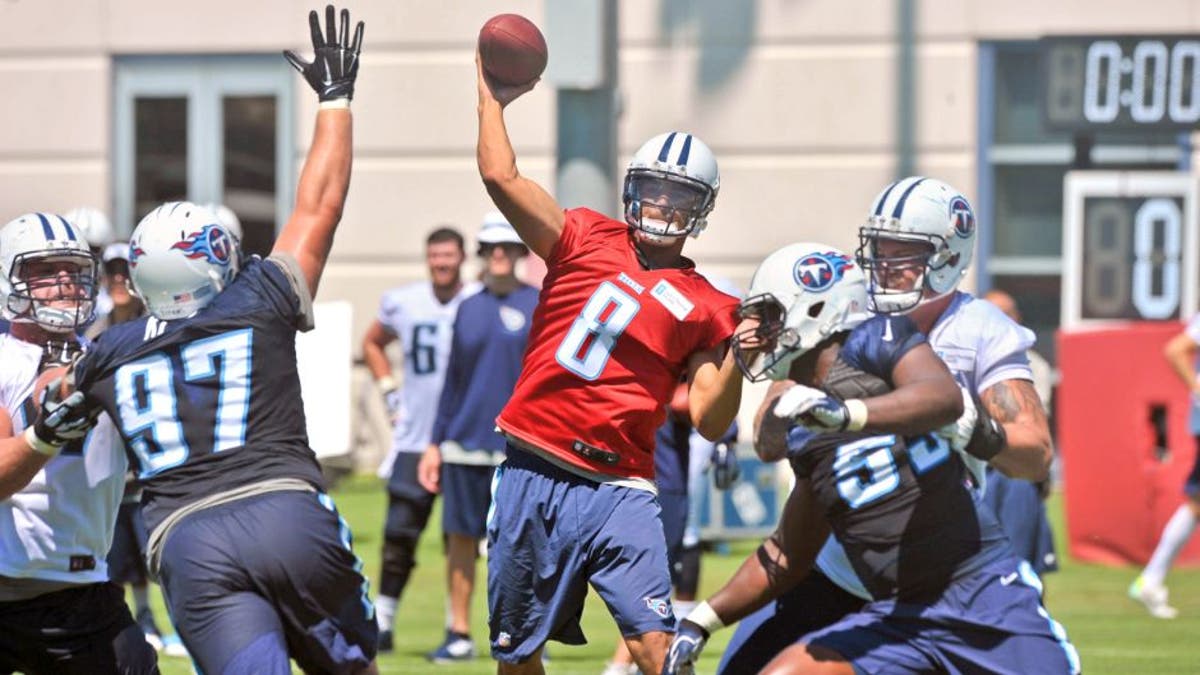 The arrival of Titans assistant head coach/defense Dick LeBeau in Nashville is not only having an impact on Tennessee's defense, it's also preparing rookie quarterback Marcus Mariota for what it's like to face an intricate defensive scheme.
LeBeau's adapting 3-4 defense has given Mariota and the offense a number of different looks to deal with in training camp.
"I think that's great exposure for us as an offense," Mariota said, via ESPN. "It provides us versatility, allows us to see multiple looks that we will have to see during the season and really just helps us in our preparation."
Tight end Delanie Walker said practicing against a defense like LeBeau's can only help Mariota and the offense when the regular season begins.
"We know when some things are coming, because they do a lot of things a lot," Walker said. "But sometimes they switch it up and we do not know what's going on and I think that's a good look for the offense. LeBeau gives us a lot of different things and when we go against other defenses I feel like we'll be able to game them and know what we are doing.
"With LeBeau, we're not scouting them and they are giving us 10 different looks for every play. I think that's healthy for our offense, and it's a good look for our young quarterback to see so much going on. When we play a defense that just plays cover-2 or cover-3, he's going to see that right away and know what to do."
Rather than taking it easy on Mariota, LeBeau said the goal is to show him everything so the Heisman Trophy winner has a better chance to succeed.
"Our package is extensive and from that standpoint we are showing him everything," LeBeau told the Titans' official website. "I don't think he is going to go into a game and say, "Jeez, I've never seen that before, or something like it.'"
(h/t ESPN)