Titans hoping to reverse trend against Colts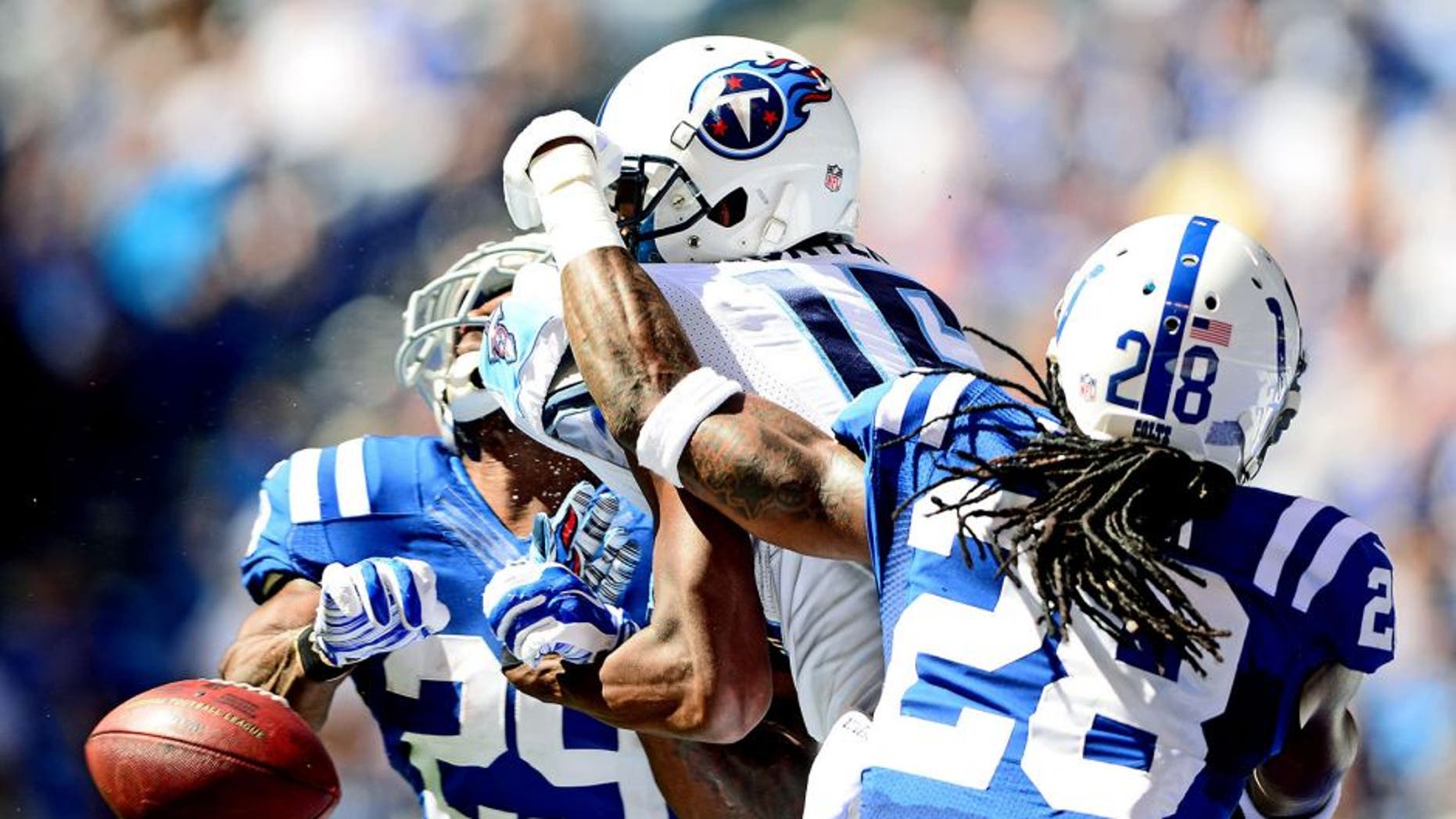 The Indianapolis Colts will head to Tennessee with an 0-2 record on Sunday, and the Titans are hoping the Colts' slow start to the season will help them reverse their recent history against Indianapolis
Indianapolis enters the Week 3 matchup having lost seven straight and 12 of the last 13 games to their AFC South rivals.
"They're division champs, they are the top of the heap," coach Ken Whisenhunt said, per the team's official website. "If we can knock them off, that's good for us. That's what you always want to do. You love playing in these games. They're a good football team. They have an extremely talented quarterback and they present a lot of problems.
"If we can continue to grow as a team and play like we're capable of and get a win, man that would be great for us and our fans."
The Titans enter Week 3 tied with Jacksonville for the division lead at 1-1. Indianapolis and Houston are both 0-2. Beating the Colts has proven difficult for Tennessee in recent years, with the team's last win coming in October 2011.
"That has to change,'' tight end Delanie Walker said. "If we want to talk about us being a powerhouse team and leading this division, then that has to change. We can't let the Colts dominate this division every year. So that is something we have to go out there and change as a unit, and play Titans football against a team like the Colts."
Sunday's game marks the first of four straight the Titans will play at Nissan Stadium.
(h/t Tennessee Titans)