Titans facing a familiar foe in Fitzpatrick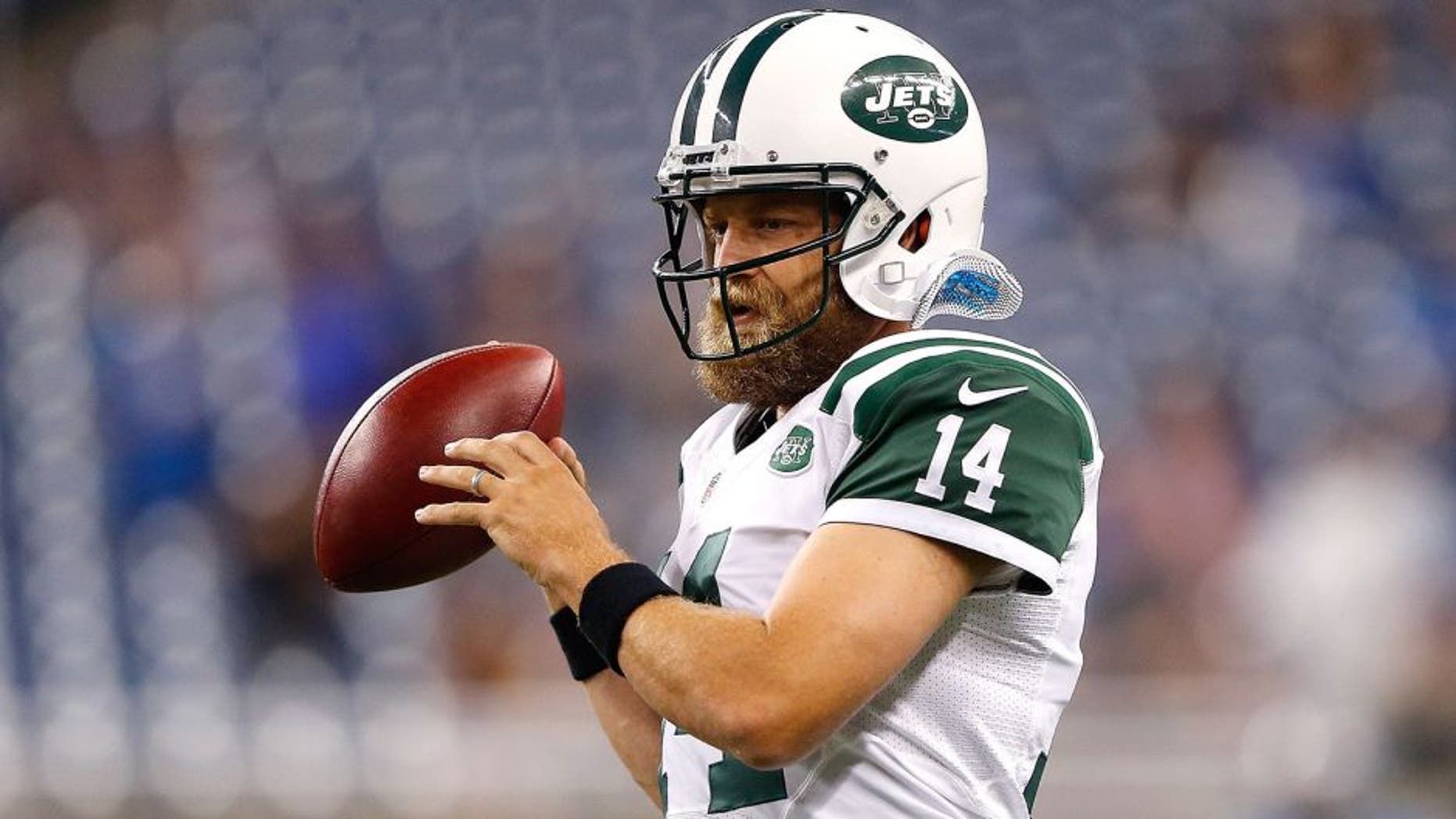 When the Tennessee Titans meet the New York Jets on Sunday, the team will once again cross paths with a familiar face in Jets quarterback Ryan Fitzpatrick.
The 11-year veteran played in 11 games for the Titans in 2013, while starting two games against Tennessee last season as a member of the Houston Texans.
Fitzpatrick has thrown 22 touchdown passes against 11 interceptions in leading the Jets to a 7-5 record this season.
"He's making better decisions," Titans interim coach Mike Mularkey said, per the Tennessean. "You watch him and he's not trying to force some things that he's done earlier. I think some of the offensive schemes that he's in kind of helps, too, with some of his decision making."
The last time the Titans faced Fitzpatrick, he threw six touchdowns against them in a 45-21 Texans' win Nov. 30 of last season.
"He is a serious competitor,'' Tennessee cornerback Coty Sensabaugh said, per the team's official website. "He loves to compete and he is going to go out swinging. He is going to run the ball this week and he probably won't slide, so we'll have to be ready to tackle him."
The 33-year-old Fitzpatrick is coming of big game in last week's overtime win over the New York Giants in which he completed 36 of 50 passes for 390 yards and two touchdowns.