Tires give drivers, teams major headaches in pivotal Chase race at Texas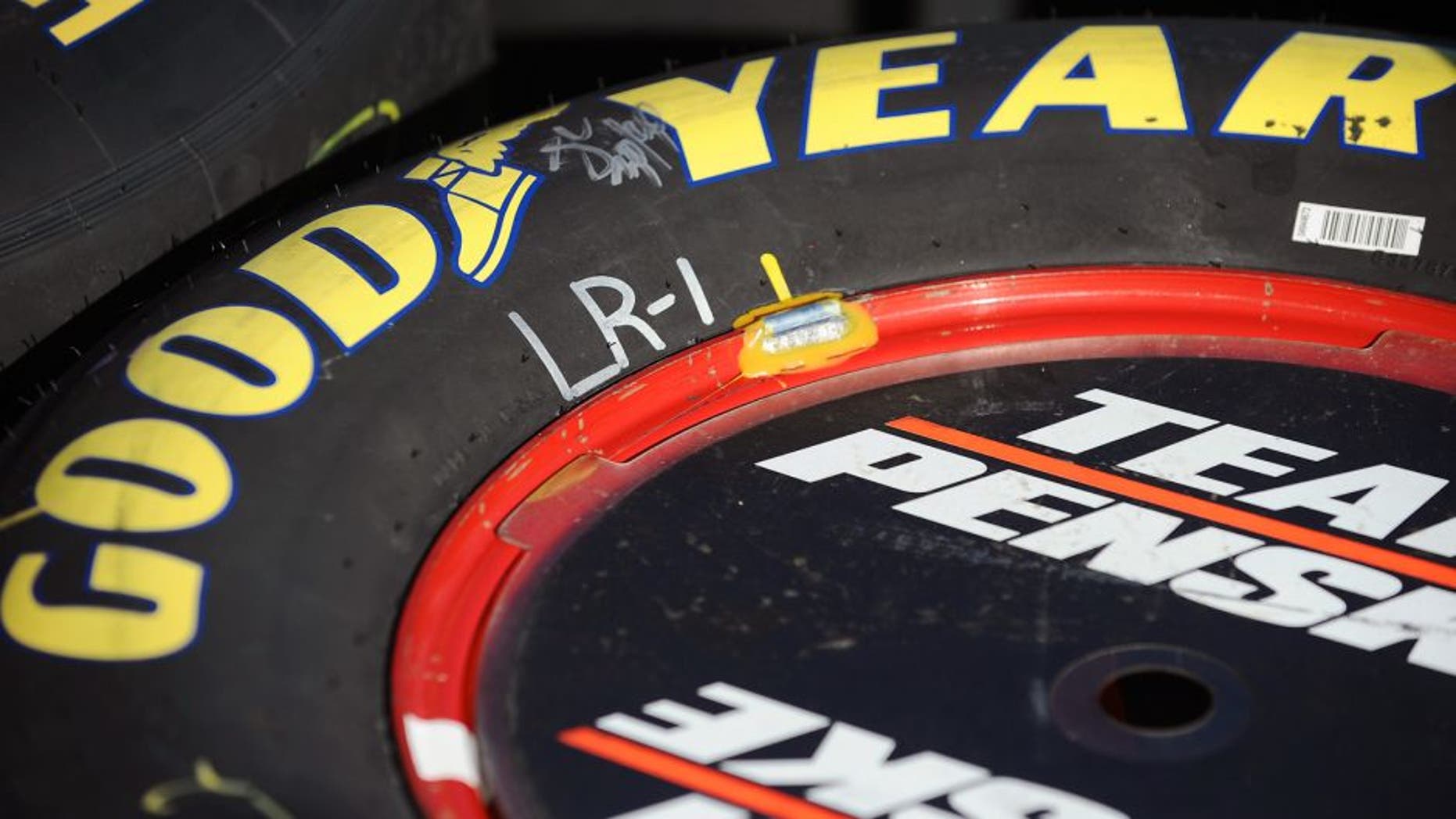 Heading into Sunday's AAA Texas 500 at Texas Motor Speedway, crew chiefs and drivers were left scratching their heads about how the opening laps would look.
Wet track conditions on Saturday forced NASCAR to cancel the two planned practice sessions, meaning teams would not be able to gauge tire wear over a long run. While the teams were able to practice on Friday morning, most of the teams spent that time in qualifying trim.
When Sunday's race got under way on Sunday afternoon, it did not take long for tire issues to pop up. Chase driver Joey Logano was running fourth in the opening laps of the race when his left-rear tire exploded, going down the backstretch. The shredded tire destroyed the left-rear quarter panel of the car, brought out the first caution of the day and took the Team Penske driver out of contention.
On Lap 36, reigning series champion Kevin Harvick also had a flat left-rear tire, but the car did not suffer any damage. With just 54 laps to go, Harvick had another flat tire -- this time it was the left rear. Harvick was forced to give up the second spot to hit pit road.
Crew chief Rodney Childers determined Harvick ran over a piece of debris on both occasions.
The tire problems were far from over, though. Dale Earnhardt Jr. had a right-front tire go down on Lap 50. Kyle Larson suffered two separate left-rear tire failures, on Lap 101 and Lap 232 of 334. Ryan Newman lost a left rear on Lap 145.
Kyle Busch had a tire coming apart on his No. 18 Toyota, but was able to hit pit road during a cycle of green flag pit stops with 84 laps to go, and did not lose any ground. Race winner Jimmie Johnson had a left-rear tire going down but caught a break when a caution flew.
"We were slipping back a little bit. Jimmie was talking about getting loose," crew chief Chad Knaus said after winning the race. "The caution came out shortly thereafter. As he came down pit road and took the tires off, we saw we had a left-rear tire going flat."
Despite the multiple problems, Goodyear's director of racing, Greg Stucker, said it was a myriad of issues causing the tire failures in Sunday's race, but he stood behind the compound. Stucker said both Harvick and Earnhardt ran over debris, which cut the tires.
"The left rear is most certainly the most common occurrence," Stucker said inside the Texas Motor Speedway media center during the race. "We're seeing signs of over-deflection type air losses, which we have seen before. I think one of the other factors you have to consider is the impact the weather had."
Stucker pointed out that with no practice on Saturday, teams were unable to properly gauge the tire wear and find the edge.
"I think that's just where we are right now," he said. "They're still trying to sort through that and find where they can be with left-rear deflection, where they can be with air pressures and where they can be with their setup."
He indicated that is why the same drivers seemed to have issues with their tires.
"We're trying to work with those guys to let them know what they can do to try to get out of that situation," he said. "Obviously the 42 (Larson) is one that we were consistently seeing the same kind of trends, so our guys are working with them just to what kind of things we can do. Typically, you try to nurse up the air pressure and get them out of that over-deflection."
Team owner Joe Gibbs said he "was worried the whole way" about one his four cars having a tire issue, and with 23 laps to go, Erik Jones -- who was filling in for Joe Gibbs Racing's Matt Kenseth -- hit a piece of debris and cut a tire.
"You hate to see that, because Goodyear does such a good job for us," Gibbs said after the race. "You hate to see that random tire thing, because you hold your breath the rest of the night."
The tire compound used Sunday at Texas is the same that will be run in the season finale at Homestead-Miami Speedway. Looking ahead to Homestead, Gibbs said he believes Goodyear "will make a good decision," and pointed out that the tire manufacturer works closely with the teams and drivers during the week to review the tires, which helps for future planning.
"They're real conscientious about what they do," Gibbs said of Goodyear. "We all talk it over. They really pay attention to our drivers, and I think our drivers give great feedback. They're really honest with them and tell them this thing is real good, real bad or whatever."
Despite Sunday's issues, Stucker said there was no concern looking ahead to Homestead.
"We've consistently ran this combination here, at Homestead and also at Chicago," he said. "Truly, I think a lot of it is just the weather and the lack of practice. Guys are always trying to push the envelope and trying to take advantage of everything. A lot of the things you see in practice, you see it early on and start dialing it back. We just didn't have the ability to do that, and we think that's the common denominator. But we feel good about Homestead."