Time to grade Houston's intriguing summer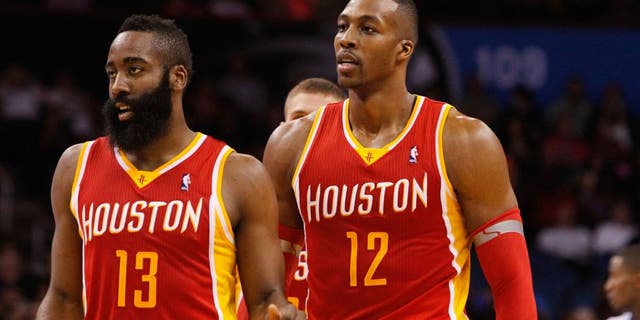 Despite numerous injuries up and down their roster last year, the Houston Rockets were only a handful of games away from winning the NBA championship.
How did they reload this summer? Well, aside from the monstrous acquisition of Ty Lawson, for the most part they decided to roll the same gang back next season and hope better chemistry and luck will push them towards a Finals berth.
Here's Bleacher Report's Rayven Tirado with KPRC-TV's Adam Wexler on whether this was a wise route to take:
Barring a serious injury to Dwight Howard or James Harden, it's impossible to count these guys out until the moment they draw their last breath.
(h/t: Bleacher Report)
Photo Credit: Kim Klement/USA TODAY Sports