Timberwolves win tiebreaker, have 6th slot in NBA Draft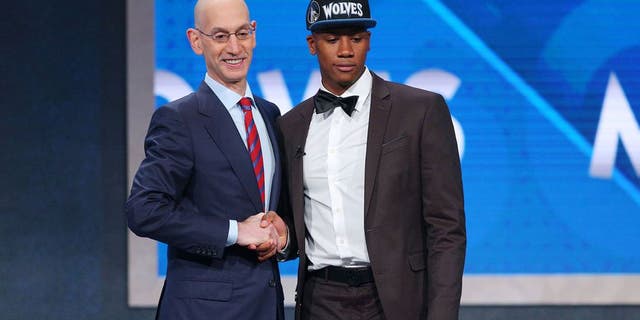 NEWYou can now listen to Fox News articles!
After winning a tiebreaker procedure, the Minnesota Timberwolves are slotted in the sixth spot for the upcoming NBA Draft Lottery.
The Wolves and the Knicks finished tied in the standings making a tiebreaker -- done with a ping-pong ball machine -- necessary.
The lottery will be held May 16. If neither Minnesota nor New York wins a top-three selection, the Wolves will pick ahead of the Knicks.
The Wolves have a 5.3 percent chance at the No. 1 overall pick, 6.0 percent for No. 2 and 7.0 percent for three (the same as New York). Minnesota has a 43.9 percent chance to retain the No. 6 pick, 33.1 percent for No. 7, 4.5 percent for No. 8 and 0.01 percent for No. 9.
Last year, the Wolves had the No. 5 overall pick and selected Kris Dunn.