Timberwolves SG Kevin Martin out indefinitely with a fractured right wrist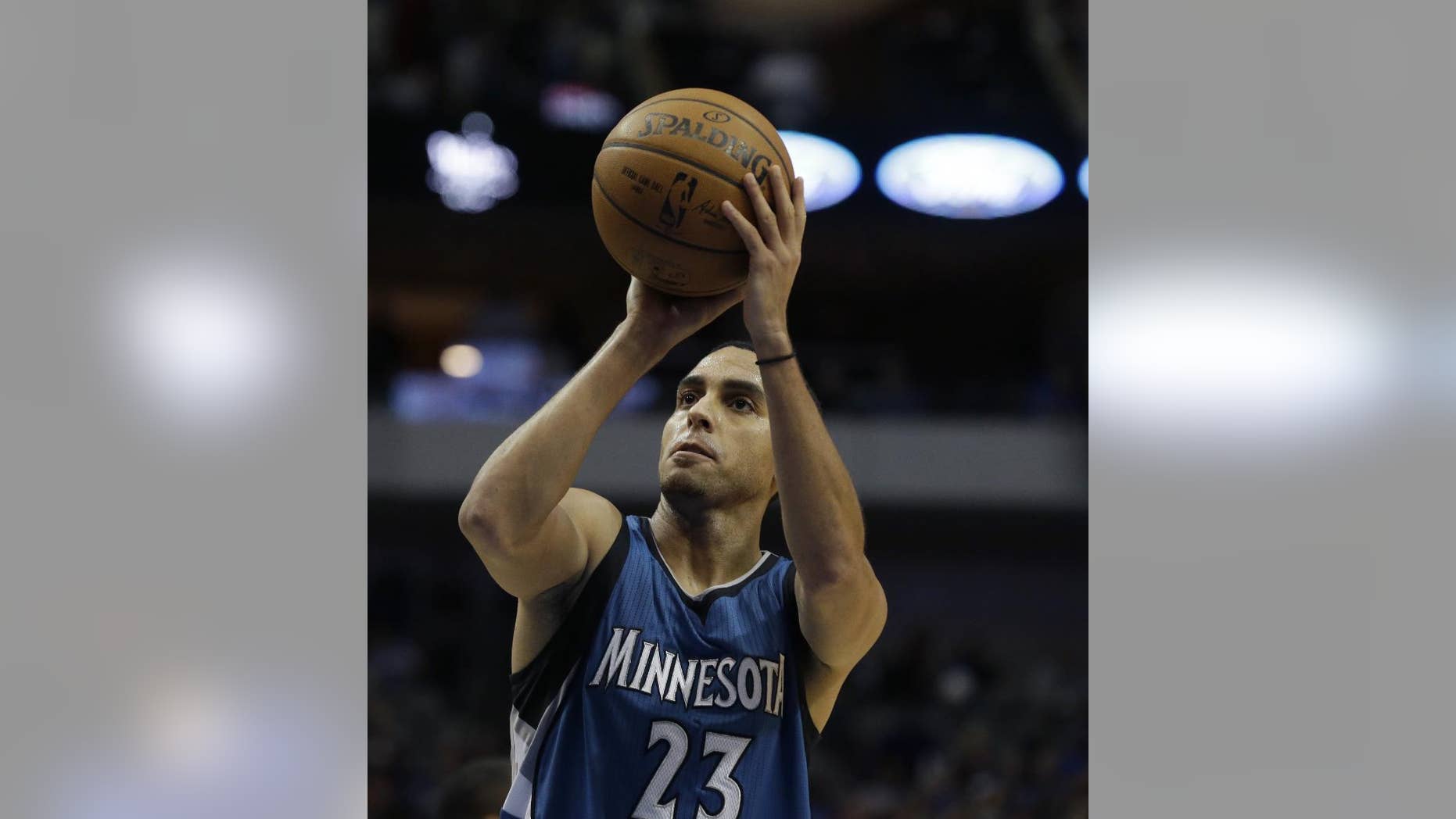 MINNEAPOLIS – Minnesota Timberwolves shooting guard Kevin Martin will be out indefinitely after fracturing his right wrist in a victory over the New York Knicks.
The Timberwolves made the surprising announcement on Friday, hours before they were set to tip off against the San Antonio Spurs. The Wolves say Martin broke the wrist on his shooting hand in a fall during the first quarter of Wednesday's game. He managed to remain in the game and scored 37 points to lead the Wolves to the win.
It's yet another blow for a team that is already missing starters Ricky Rubio and Nikola Pekovic because of injuries and Thaddeus Young, who is mourning the death of his mother.
Martin is averaging 20.4 points and shooting 48.1 percent on 3-pointers this season.