Tim Tebow's struggles have made MLB scouts even more critical of his talent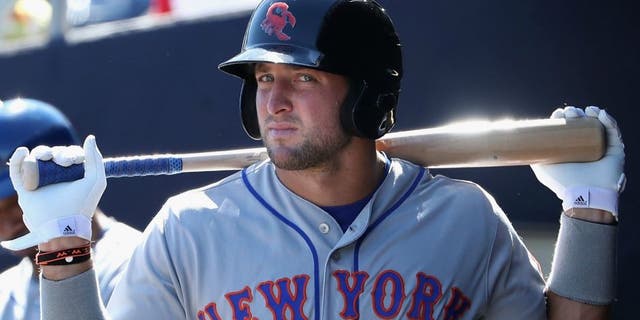 Tim Tebow is earning rave reviews for his compassion off the field at the Arizona Fall League, but the criticism of his play on the field continues to grow harsher.
The Mets' QB-turned-outfielder is 0-for-9 at the plate thus far in the Arizona Fall League after a brief stint in the instructional league last month. And the scouts are anything but impressed by his bat, glove or arm. A sampling of their analysis from the New York Daily News:
* "It's what they signed up for. Nobody is surprised by this, are they? Come on, it's been, um, interesting."
* "He ran into [the outfield wall] like Bugs Bunny would have. I haven't seen that before."
* "It's as if he hasn't played the game in a decade. Oh wait, he hasn't."
* "He runs bad routes, has slow jumps and well below average arm strength."
Tebow, 29, will not be in action this weekend, due to his college football analyst duties with ESPN. And even his co-workers there haven't been kind. Here's Keith Law's analysis:
"Tim Tebow is in the Arizona Fall League. He might be better suited to playing in an Arizona high school league. His presence here is a farce, and he looks like an imposter pretending to have talent he does not possess."