Tim Tebow reportedly resuscitates fan suffering from seizure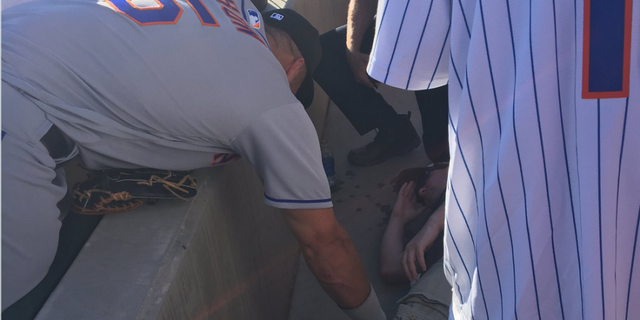 If Tim Tebow's Arizona Fall League debut wasn't dramatic enough to begin with, shortly after the final out, as Tebow signed autographs and spoke with the media along the third base line, a fan attending the contest between the Scottsdale Scorpions and the Glendale Desert Dogs appeared to suffer a seizure.
Per reports, as Tebow attended to the suffering fan, the man resuscitated.
Tebow stayed with the fan as paramedics arrived on the scene.
Stay tuned for further updates as the situation continues to develop.