Tim Tebow, Dana White reportedly among Trump's guest speakers at RNC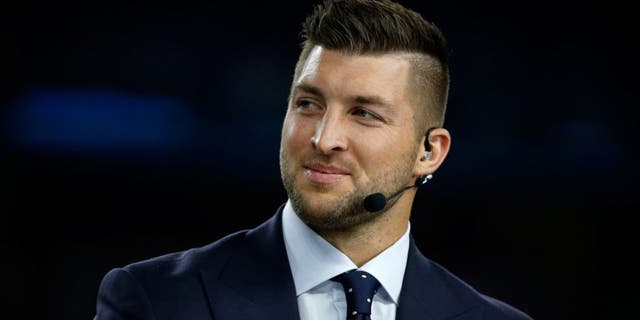 NEWYou can now listen to Fox News articles!
Donald Trump might have struck out wth Ben Roethlisberger and Tom Brady, but it appears he'll still have a star QB speaking at the Republican National Convention next week.
Former Florida Gators and NFL quarterback Tim Tebow is among an eclectic group of speakers at the four-day event in Cleveland, reports The New York Times after obtaining a copy of plans for the event for the presumptive Republican presidential nominee.
Also on the list is UFC president Dana White, who knows something about big business given that his promotion just announced it was being sold for $4 billion.
LPGA player Natalie Gulbis is the third sports figure listed.
According to the itinerary listed by The Times, which it says is subject to change, White will speak on the convention's second day and Gulbis will be featured on the third.
Tebow, a noted conservative, is slated to lead off the final day.
Prior to the convention, Trump also plans to make a long-awaited announcement about his running mate: