Tight ends know their place under Arians: 'They're here to block'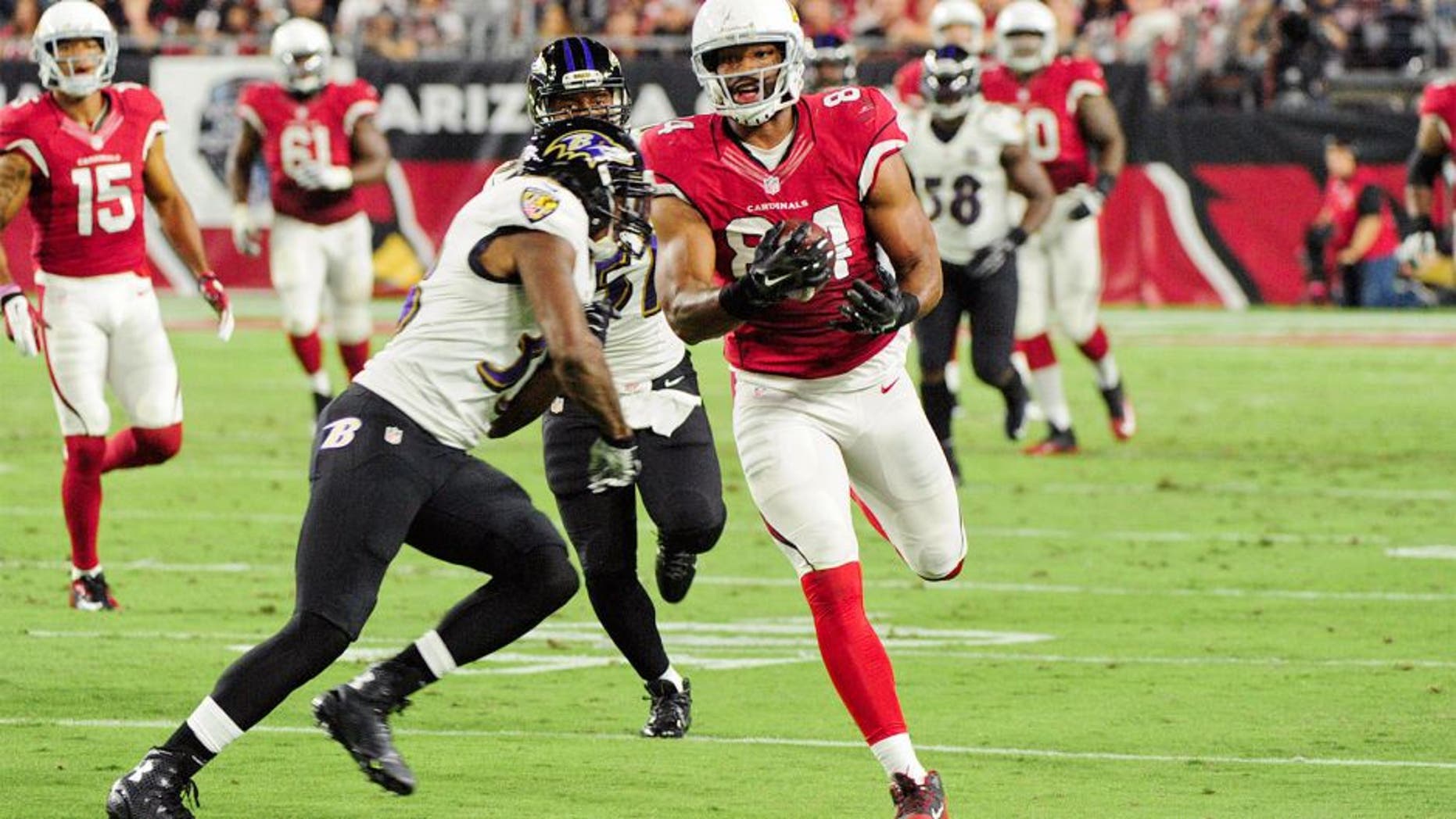 Jermaine Gresham leads Arizona tight ends with 13 catches. Matt Kartozian USA TODAY Sports
Arizona Cardinals coach Bruce Arians is a big proponent of utilizing formations featuring two tight ends.
That doesn't mean Arians is expecting to see the next Rob Gronkowski emerge at the position - and his reason is purely financial.
"We pay Larry (Fitzgerald) and those guys too much money to throw it to the tight ends," Arians said. "They're here to block."
That being said, Arians and the Cardinals are getting some bang for their bucks from the tight end trio of Darren Fells, Jermaine Gresham and Troy Niklas, who have combined for five touchdowns receptions.
The trio is getting it done in economical fashion. Gresham leads the way with 13 receptions, including a go-ahead scoring pass in Sunday's win at Seattle. Fells has 12 catches, although he has missed three games, while Niklas scored his two touchdowns on only three receptions.