Tight end Heath Millers tears multiple ligaments in right knee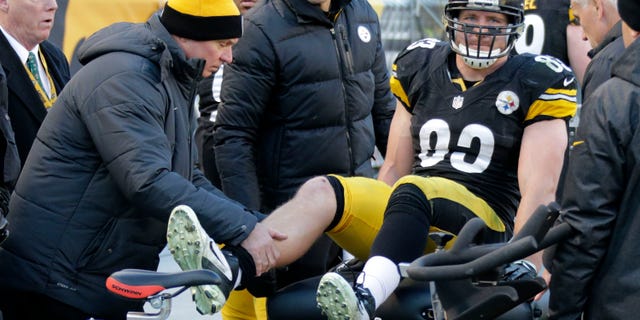 PITTSBURGH – Pittsburgh Steelers tight end Heath Miller sustained multiple torn ligaments in his right knee during the loss to the Bengals.
Miller, a prime candidate for the Pro Bowl and team MVP, tore anterior cruciate and medial collateral ligaments on Sunday. He also has a possible tear in his posterior cruciate ligament.
Typical recovery time would extend well into next season's training camp.
Just this past year, Steelers running back Rashard Mendenhall, offensive tackle Max Starks and nose tackle Casey Hampton began camp on the physically unable to perform list after sustaining torn ACLs over the first eight days of January.
"I think we need to let the dust settle to know exactly what it is we're dealing with before we start framing his recovery or his rate of recovery," coach Mike Tomlin said of Miller.
___
Online: http://pro32.ap.org/poll and http://twitter.com/AP_NFL