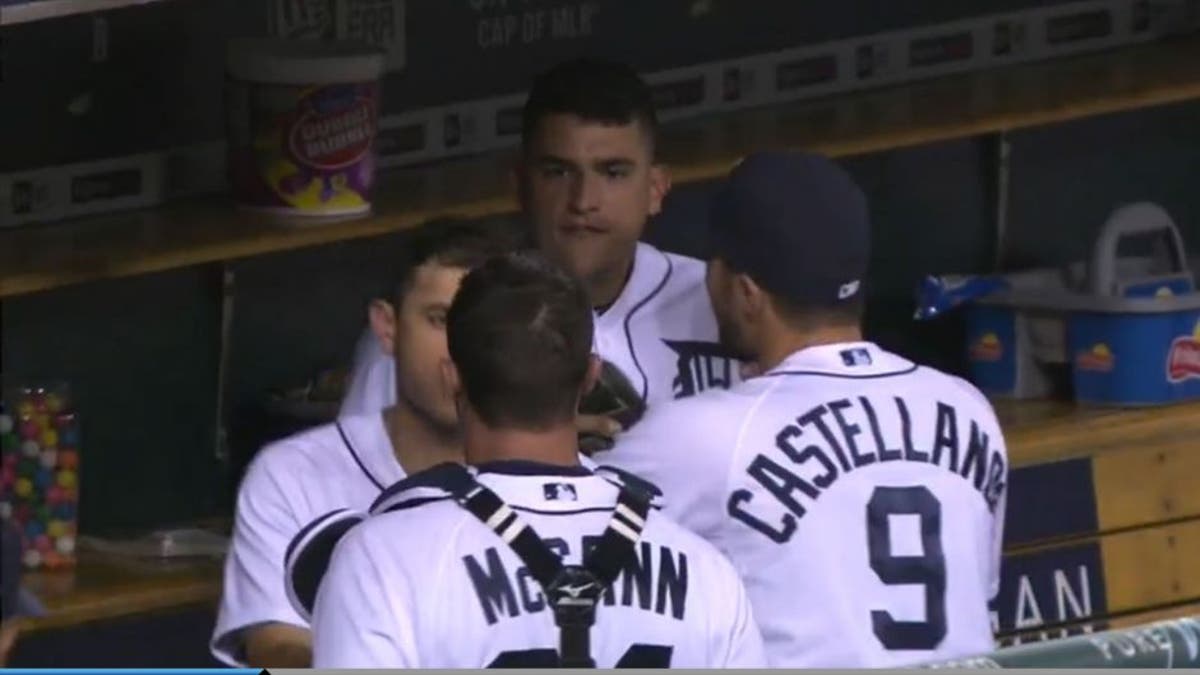 Detroit Tigers shortstop Jose Iglesias went nuclear on teammate James McCann in the dugout during Friday's game after the catcher appeared to call him out for not making a play.
FOX Sports Detroit cameras captured the dustup with Iglesias, who shoved McCann, cursed him, threw his glove at him and had to be restrained in the dugout midway through the sixth inning of a 7-2 loss to Boston. Analysts said the confrontation came after Iglesias appeared to give up on a ground ball, which later led to couple of Red Sox runs.
The Tigers, who fell to 53-56, have been turned upside down in the past few weeks, with trades of ace David Price and closer Joakim Soria and the firing of GM Dave Dombrowski.
Neither player spoke to reporters and others refused to say anything beyond that the matter was settled.
Tigers manager Brad Ausmus said he wished the disagreement wasn't caught by cameras and compared it to brothers fighting.
"You spend seven months with each other, there's going to be disagreements and sometimes it leads to pushing and shoving," he said.
"I've seen it dozens of times during my playing career. It's generally just because they care about winning and losing and that's what it was tonight."
The Associated Press contributed to this report.