Tigers' Miguel Cabrera closing in on 4th batting title in 5 years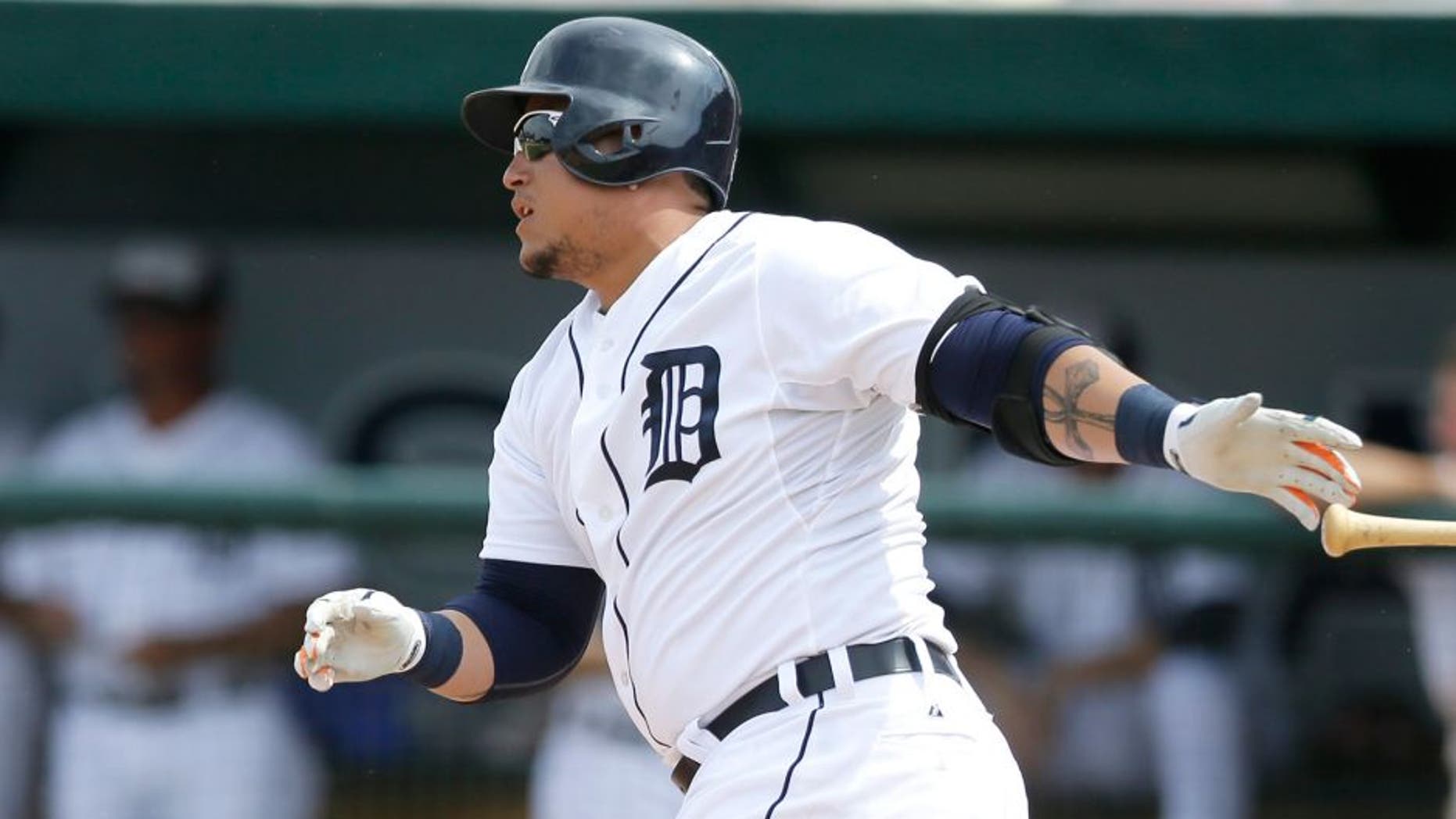 While the Detroit Tigers are closing in on the end of a disappointing season, one guy is still playing for something historic.
Miguel Cabrera is on the verge of winning his fourth batting title in five years, something very few players have been able to achieve.
Major League Baseball hasn't seen a dominant hitter like Miggy since the 1990s, when Tony Gwynn won eight NL batting titles, including four consecutively from 1994-97. The last player to win the AL batting title four times in a five-year stretch was Wade Boggs, from 1985-1988.
If Cabrera does indeed end the 2015 season with the highest average in the AL, he'll join a group of MLB elite.
The list of right-handed batters with at least four batting titles in any five-year span is short:
- Rogers Hornsby, 1920-25 (six straight)
- Honus Wagner, 1906-09 (four straight), also seven in nine years from '03-'11
- Nap Lajoie, 1901-04 (four straight)
And only five left-handers have won four or more batting titles in five years:
- Tony Gwynn, 1994-97 (four straight)
- Wade Boggs, 1985-88 (four straight)
- Rod Carew, 1972-75 (four straight), also six in seven years from '72-'78
- Stan Musial, 1948-52 (four in five years)
- Ty Cobb, 1911-15 (five straight), also 11 in 13 years from '07-'19
Cabrera holds a decent lead in the batting race as the Tigers prepare to take on the Chicago White Sox in their final series of the season. His .334 average is 12 points higher than Xander Bogaert's, of the Boston Red Sox.
Despite Detroit's lost season, there's history on the line with Cabrera, making the Tigers must-see baseball this weekend.