Tigers' Iglesias, McCann say dugout altercation is behind them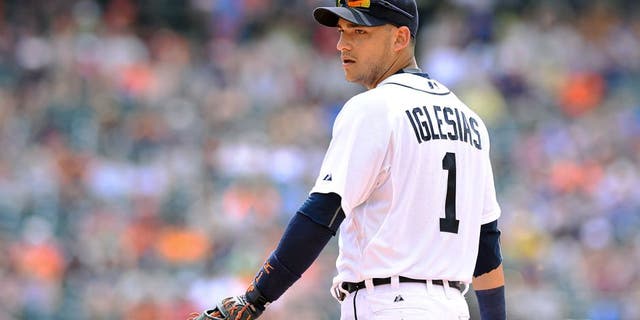 Jose Iglesias says he's OK with his role in a dugout scrap Friday night in which he shoved Detroit Tigers teammate James McCann and threw his glove at him.
Iglesias says over the course of 162 games, not everyone will be on the same page, but the altercation is over now. The All-Star shortstop says his instincts told him to do what he did, and he's fine with that.
A replay showed McCann, the Tigers' catcher, approaching Iglesias in the dugout during Friday's loss to Boston. Iglesias shoved McCann in the chest before being restrained by third baseman Nick Castellanos.
McCann said after the game the dustup was an ''in-house subject'' and had been taken care of.