Tiger Woods has 65 at Honda Classic and waits to see if that helps him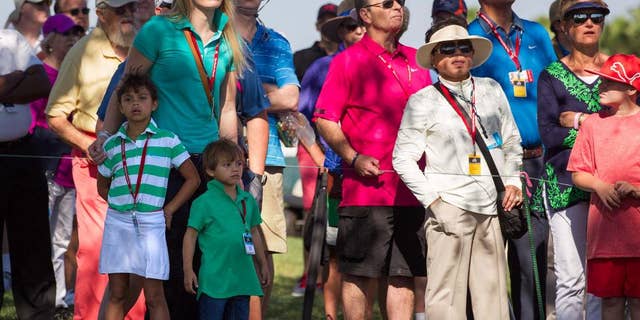 PALM BEACH GARDENS, Fla. – Tiger Woods had his lowest score on the PGA Tour in seven months and left the Honda Classic on Saturday assured of only one thing.
At least he gets to play tomorrow.
Woods had to wait until the end of the third round to see how much a 5-under 65 will move him up the leaderboard at PGA National.
Woods was still six shots behind. So was Luke Guthrie, who played alongside Woods for the first time and matched his 65.
Guthrie said he learned from playing with the world's No. 1 player and he was trying to beat him. What surprised Guthrie was how many people showed up so early in the morning to watch.