Tiger arrives with old glint in his eye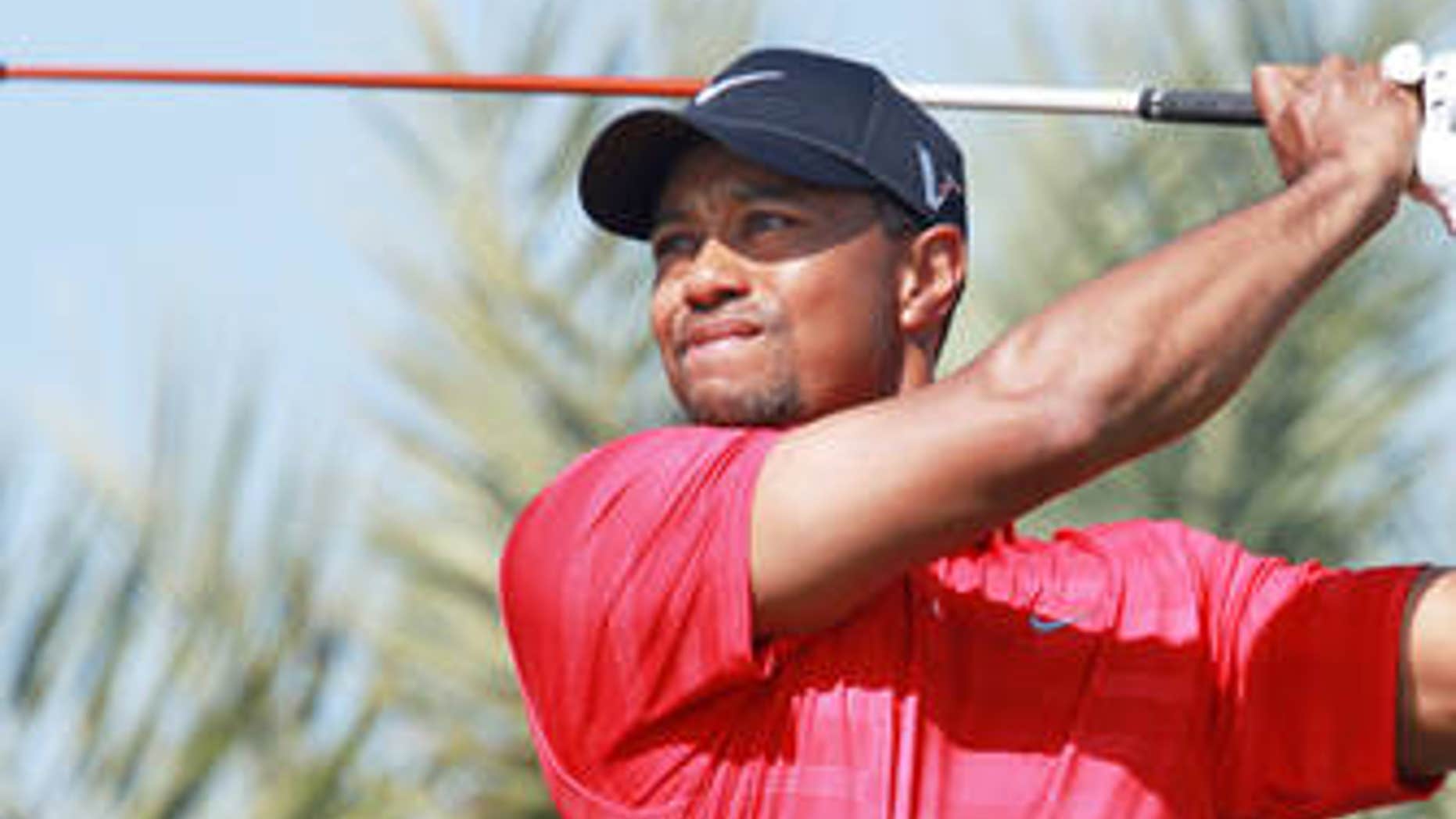 PEBBLE BEACH, Calif. – Tiger Woods sounded like most of his peers when he spoke on Tuesday about winning.
"It's very hard to win out here," he said.
That's a truism . . . for everyone else.
It once wasn't very hard at all for him.
A dozen years ago at the AT&T National Pro-Am -- where Woods starts his 2012 domestic campaign on Thursday -- he was seven shots out of the lead at Pebble Beach with seven holes to play.
"All of a sudden, boom!" Woods recalled on Tuesday.
Matt Gogel got the apple stuck in his throat and Woods, who magically holed a wedge shot at the 15th and almost repeated the deed on the next, roared home to win as if he were the hero of some corny movie.
(By the way, that was his sixth consecutive victory, a feat that stands in stark contrast to this era of parity where two decent wins in a season makes for a Player of the Year contender.)
Woods then returned to these storied bluffs in the summer of 2000 to author a victory even more improbable, winning the US Open by 15 strokes on a course so unpalatable that no other player could break par.
Back then, winning was what Tiger Woods was about; as reliable as a Michael Jordan buzzer-beater or Mariano Rivera's cutter with the bases loaded.
At 36, Woods trails only two giants of the game in career wins on the PGA tour: Sam Snead and Jack Nicklaus.
It took Snead 30 years to get 82 wins and the Golden Bear 25 years to get to 73, but Woods reached 71 victories in less than 14 years.
But that story seems so three years ago.
Now what?
Woods hasn't won on the PGA Tour since September 2009, right before his life descended into a tabloid pit. He hasn't added to his tally of 14 majors -- four shy of the Nicklaus record he so covets -- in almost four years.
Is it not unrealistic to think he can somehow now, after all that's happened, find the champion he used to be?
Maybe.
But Woods has never been much for agreeing with the standards set by others.
And at least that much hasn't changed about him.
He's arrived at Pebble Beach with something resembling that old glint in his eye.
He's not just mouthing the words anymore; he thinks he can win again.
Tom Watson once observed that it's impossible to win golf tournaments without a quiet mind.
Woods seems to, finally, have eliminated the noise that echoes with scandal and divorce and injuries and the disappearance of tens of millions of dollars a year in sponsorship money.
"I feel very at peace where I'm at," he said Tuesday.
"I had to make some changes, and that took time, and I'm starting to see the results of that now, which is great.
"Everything's headed in the right direction."
He was speaking of his evolving golf swing -- as is his wont, for Woods rarely speaks candidly about matters of the heart -- but perhaps they go glove-in-hand.
Maybe he needed to find his peace before he could find his game?
Just as he needed his health.
"Rehabbing and training are two totally different scenarios," he said.
"I've been rehabbing pretty much the entire last couple of years, and I haven't been able to train. I haven't been healthy enough.
"Now I'm healthy enough to do it, I've made huge progress. I'm able to practice literally all day if I want to."
He no longer has to do "these monotonous things" like icing and getting treatment just to get through what were necessarily limited practice sessions.
"That is one of the reasons why I think I've made such huge progress since the Frys (in October) is that I'm now training," he said. "My body's feeling explosive."
It's true that he hasn't looked consistently better in years than he has in his last four events: a win in the limited field Chevron World Challenge before Christmas, two third-place finishes (at the Australian Open in November and two weeks ago in Abu Dhabi) and an impressive showing in the Presidents Cup victory over Greg Norman's Internationals.
And it was telling to hear him speak of what motivates him these days.
"It's more fun now than it used to be because now my kids are coming to an age where they want to see Daddy on TV," he said.
He tells them he needs to play well to be on television.
But they are young and don't yet know that he'll be the star of the broadcast, either way, so they believe him and implore him to play well.
"All that means something," he said.
"I get more satisfaction out of that part of my life now, so golf is more enjoyable than it used to be."
But, if he's to get back from whence he fell, he needs to do more than just be on TV; do more than just finish in third place.
He needs to find the old Tiger.
And what better place to look for him than at Pebble Beach?