Thunder's Kanter looks tiny next to the world's tallest man (PHOTOS)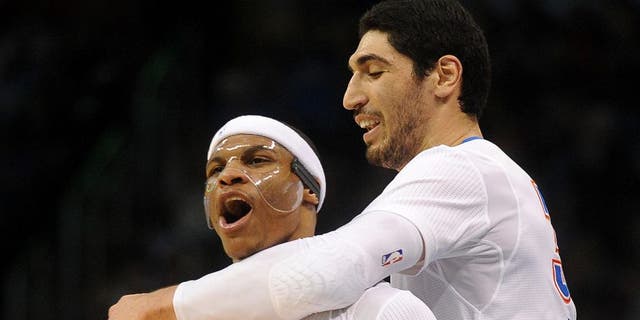 Oklahoma City Thunder big man Enes Kanter is a large human by any standard.
Standing 6-11, 245 lbs., Kanter is quite massive, even in the NBA, where the average player fluctuates between 6-6 and 6-7 and about 220 lbs.
But there are exceptions to every rule, and this is one: Kanter looks normal-sized, even tiny, standing next to Sultan Kösen, the tallest man in the world:
Kösen, who is Turkish like Kanter, stands at a towering 8-3, so basically anyone will look small next to him. It's just weird to see an NBA player -- a center at that -- stand next to him and look so diminutive and helpless. Now Kanter knows how any average-sized person feels when they meet him.