Thunder G Russell Westbrook out at least a month with broken right hand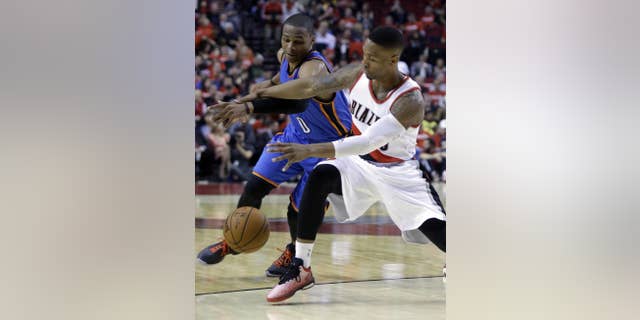 OKLAHOMA CITY – Thunder point guard Russell Westbrook will miss at least a month with a broken right hand.
The team said in a news release that Westbrook had successful surgery Saturday morning, and he will be re-evaluated in four weeks. The three-time All-Star was injured during the second quarter of Thursday night's 93-90 loss to the Los Angeles Clippers. He was expected to carry more of the load while MVP Kevin Durant sits out for at least a month with a broken right foot. Westbrook got off to a good start, scoring 38 points in the season-opening loss at Portland, before getting hurt in Oklahoma City's second game.
Reggie Jackson, Jeremy Lamb, Mitch McGary and Anthony Morrow also are out with injuries. Oklahoma City's home opener is Saturday against Denver.