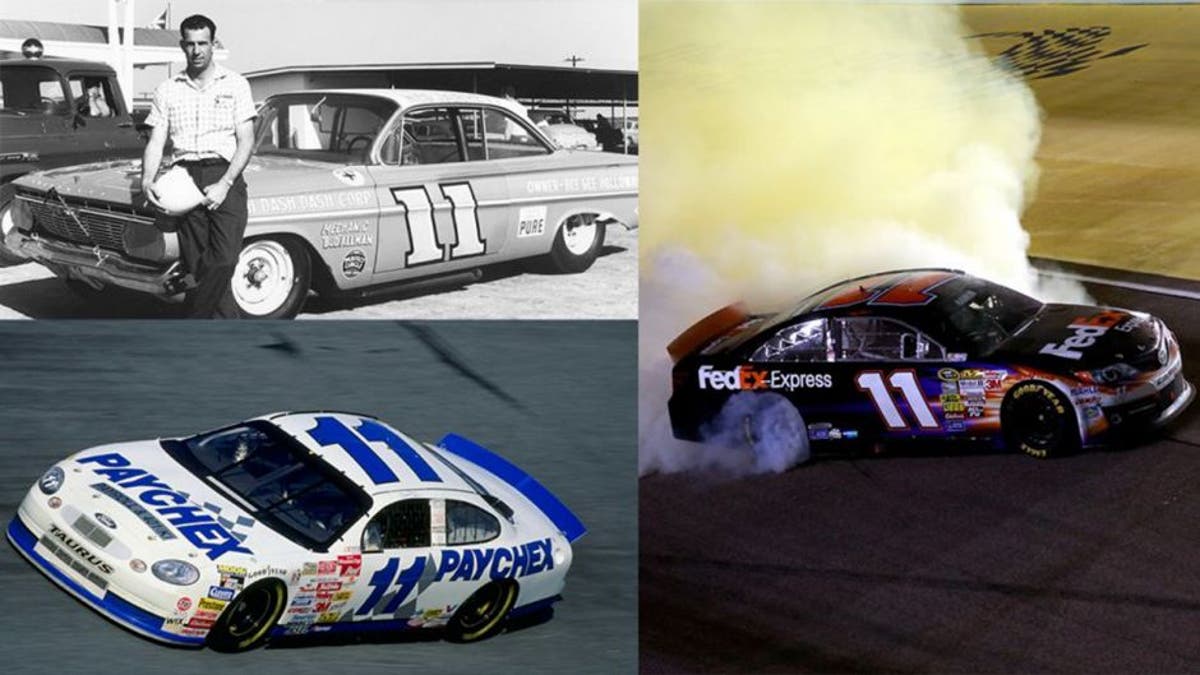 When you think of famous NASCAR car numbers, the two that come most readily to mind are the No. 43 of Richard Petty and the No. 3 that Dale Earnhardt used for most of his career.
But with the Bojangles Southern 500 at Darlington Raceway just around the corner, it's a good time to note that the most successful car number in NASCAR history is actually the No. 11, the number that was used for years by South Carolina native Cale Yarborough.
The No. 43 has visited Victory Lane in NASCAR's top division 198 times - two of Petty's 200 wins came in the No. 42 - but the No. 11 has won a record 205 races, most of any single number in NASCAR. Yarborough was behind the wheel for 55 victories in the No. 11.
And the list of drivers who have won races in the No. 11 reads like a motorsports record book:
- Cale Yarborough, 55 wins
- Ned Jarrett, 49
- Darrell Waltrip, 43
- Denny Hamlin, 25
- Junior Johnson, 11
- Bill Elliott, 6
- Terry Labonte, 4
- Geoffrey Bodine, 4
- Bobby Allison, 3
- Buddy Baker, 2
- Parnelli Jones, 1
- A.J. Foyt, 1
- Mario Andretti, 1
That's five NASCAR Hall of Fame members, a couple more who likely will get in and three of the best open-wheel racers of all time.
The No. 11 has been on the side of two Daytona 500 winners, Andretti in 1967 and Yarborough in '77.
Some other tidbits for the No. 11 - Hamlin has earned $51,036,899 behind the wheel of the No. 11, most of any driver. Second-highest career money-winner in the No. 11 is former driver-turned-NASCAR-official Brett Bodine at $9,753,557. Brett never won a Cup race in the No. 11, though.
All told, the No. 11 has been represented by 13 different manufacturers, including Studebaker, Hudson and Packard.
And today's bar bet question: In 1949, the debut season of the NASCAR Strictly Stock Series, how many different drivers raced the No. 11?
The correct answer is five: Bob Apperson, Clarence Burns, Skimp Hersey, Jim Delaney and Curt Foss.
By The Numbers, for No. 11 in the NASCAR Sprint Cup Series:
Starts: 1,862
Wins: 205
Top fives: 692
Top 10s: 931
Poles: 153
Average start: 12.5
Average finish: 14.18
Drivers: 87
Stats by driveraverages.com.