Three SEC offensive lines named as Joe Moore Award semifinalists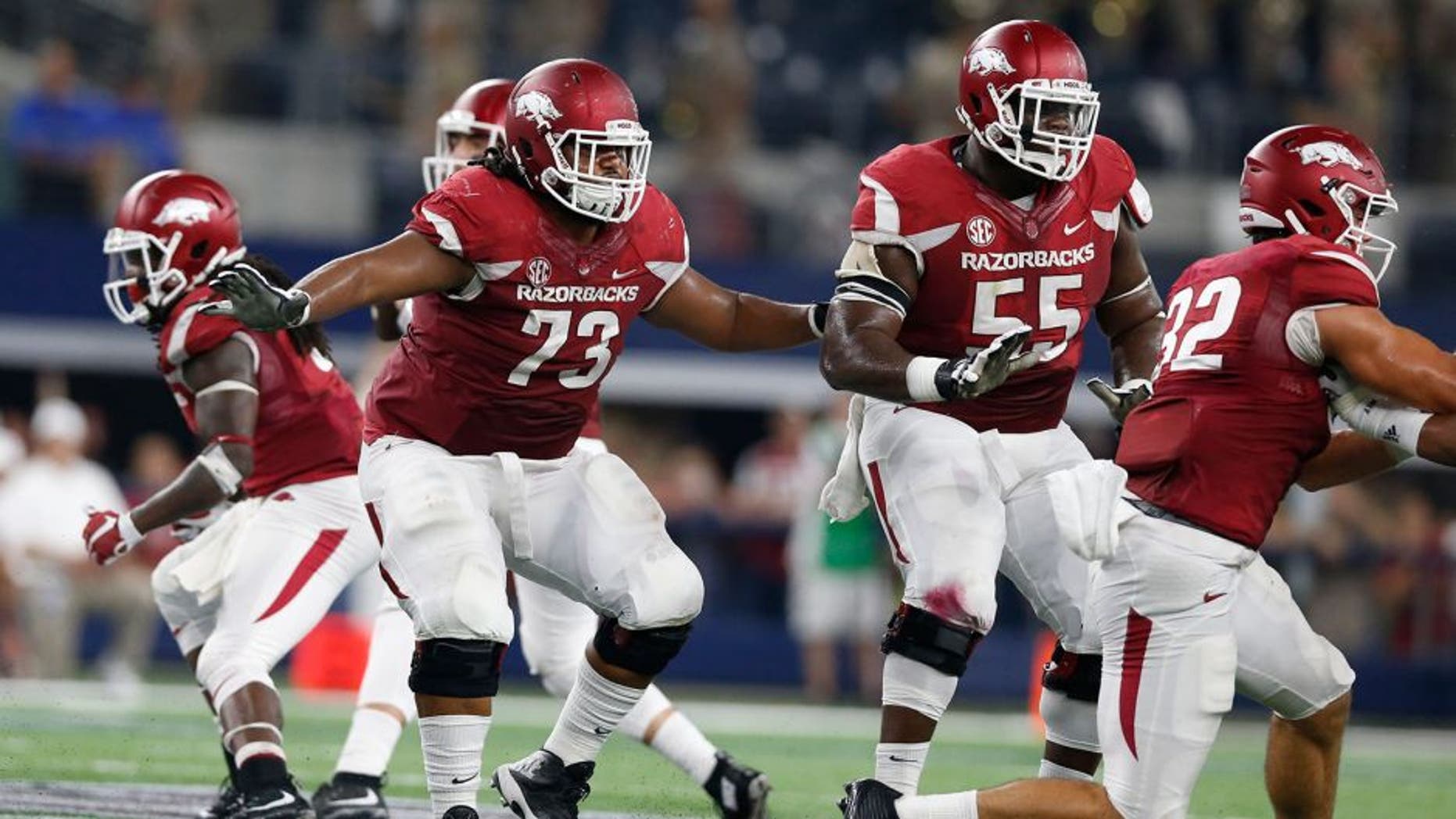 Which SEC teams are still in contention for the Joe Moore Award? Matthew Emmons USA TODAY Sports
The first annual Joe Moore Award semifinalists were Monday -- given to the top offensive line unit in the country -- and the three SEC teams made the list of 20 finalists.
For the award's consideration, offensive lines are judged by six criteria: toughness, effort, teamwork, physicality, tone setting and finishing.
The five finalists for the award will be named Nov. 30 and the winner of the inaugural award will be announced Dec. 7.
The three SEC teams to make the list were Alabama, Arkansas and LSU.
Alabama:
Arkansas:
LSU: