Three players who filled up the box score in Week 16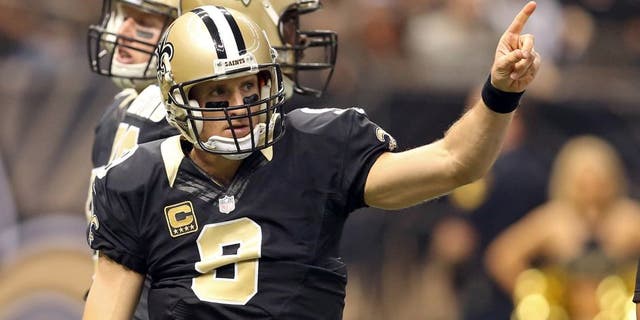 Drew Brees, quarterback, New Orleans Saints
Drew Brees played through a painful foot injury and put up some incredible stats in a 38-27 win over the Jacksonville Jaguars on Sunday. He completed 25 of his 36 pass attempts (69.4 percent) for 412 yards and three touchdowns. It was the 13th 400-yard game of his career, according to NFC communications director Randall Liu, putting him one behind Peyton Manning for the most all time. Brees didn't turn the ball over once; his accuracy and decision-making were crucial factors that led to victory in a typical Saints shootout.
Tim Hightower, running back, New Orleans Saints
Drew Brees took the lead in New Orleans' Week 16 win, but Tim Hightower played a very respectable supporting role. He carried the ball 27 times for a total of 122 yards -- his first 100-yard outing since Week 14 of the 2010 season -- and two scores. His touchdown runs were from one and five yards out. Hightower also caught three passes for 47 yards against the Jaguars, totaling 169 yards from scrimmage on 30 offensive touches (5.6 yards per touch).
Julio Jones, wide receiver, Atlanta Falcons
The Atlanta Falcons knocked off the previously undefeated Carolina Panthers, 20-13, after getting blown out by them just a few weeks ago. Julio Jones was the biggest difference-maker this time around, as he finished the game with nine catches for 178 yards and a touchdown. He leapt over to Panthers defenders to real in his highlight-reel, 70-yard touchdown. Not even Josh Norman could stop Jones on Sunday; seven of his nine receptions came against Carolina's highly touted cornerback.