Thomas Almeida finishes Anthony Birchak for 16th career KO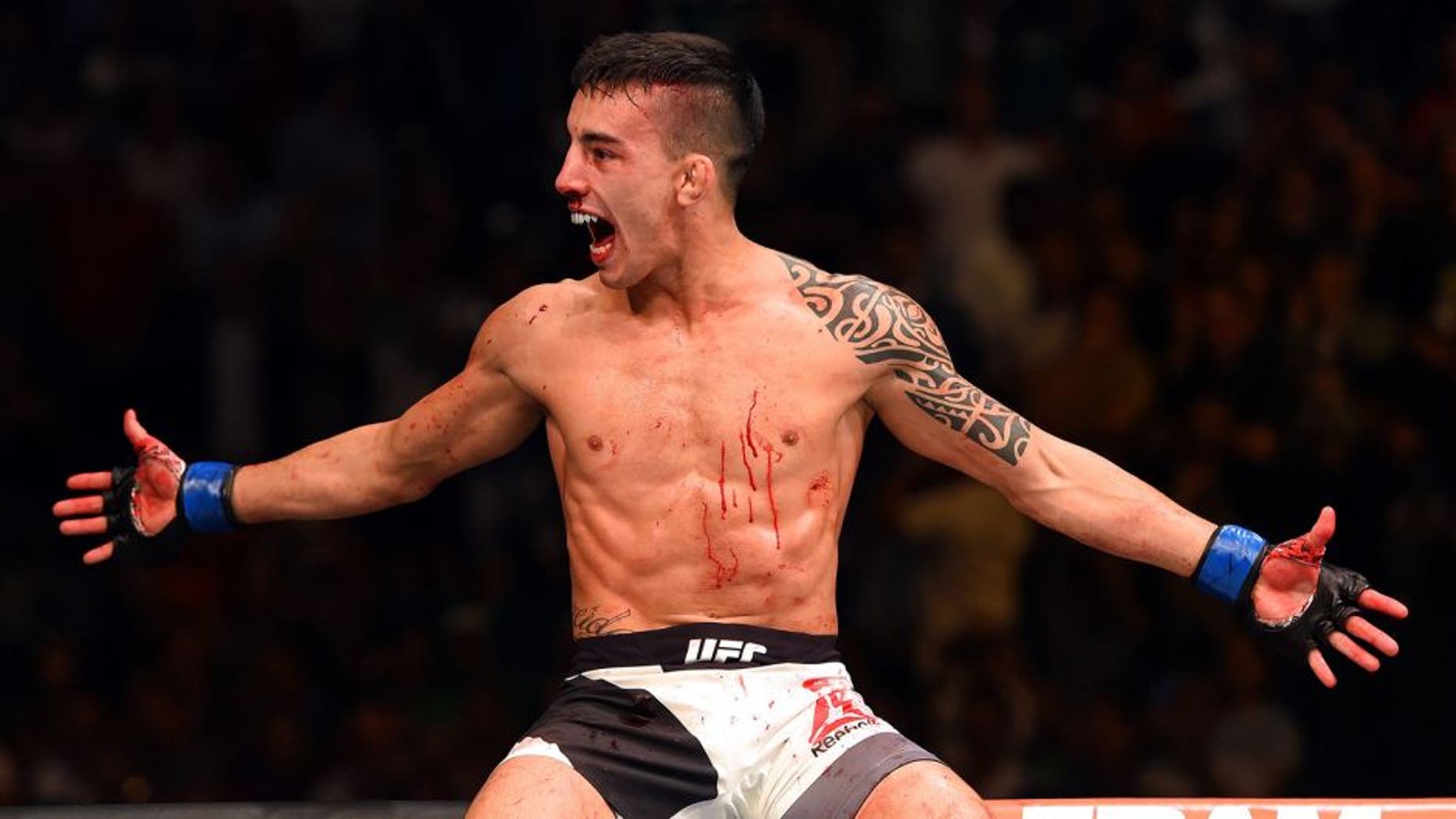 Thomas Almeida scored the 16th KO win of his career, and his 20th overall, Saturday night at UFC Fight Night in Sao Paulo, after a furious round of action against Anthony Birchak.
Before the fight, Birchak promised to make Almeida pay and find his chin, early, and he did exactly that.
Birchak stormed the undefeated Brazilian prospect with strikes and connected with more than a few. Almeida fired back, defended takedowns and shot for submissions in return.
The pace was frenetic, and both men fought with a sense of urgency. The bantamweights fought evenly up until the final minute of round one.
At that point, Almeida's power strikes began to take a visible toll on Birchak's head. Almeida stunned the American with punches, and forced him to stagger backwards, before finishing the fight against the cage.
A left hook and right cross to the head from Almeida dropped Birchak to the mat, completely out. The win came at 4:24 of the first round for Almeida, as he improved his record to 20-0.
Birchak's record drops to 12-3 with the loss. After his win, Almeida said he wants to fight again, soon, and welcomed any challenge.
"I'll be ready for whoever the UFC puts in front of me," he said.
"I'm here to be the best. So I have to fight the best."