This week's bowtie represents ... The Leukemia & Lymphoma Society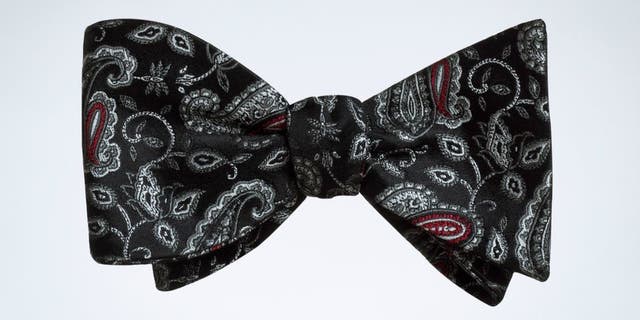 FOX MLB insider Ken Rosenthal continues his partnership with BowTie Cause during the 2017 season.
WHAT IT MEANS:
Unlike other cancers, you cannot screen or prevent for most blood cancers. Thats whyThe Leukemia & Lymphoma Society, the worlds largest health organization dedicated to funding blood cancer research, education, and patient services, focuses on finding cures and ensuring sustainable access toquality, affordable, coordinated care.Leukemia, lymphoma, Hodgkins disease and myeloma are types of blood cancer. Every three minutes, someone in the U.S. is diagnosed with a blood cancer and right now more than 1.2 million people in the U.S. are living with, or in remission from, a blood cancer.
The Leukemia & Lymphoma Society BowTie was personally designed by Dhani Jones and his lifelong friend, Kunta Littlejohn. It was Kuntas battle with non-Hodgkin lymphoma that led Dhani to rock a BowTie in the first place.
The meaning behind the design is personal. When first diagnosed with cancer, Kunta thought that he was going to die, which is symbolized by the black base of the BowTie.As time progressed, Kunta began to improve, and grew largely optimistic about his survival. This is seen in the silver lining, symbolic of optimism.The red blood droplet is actually the logo for The Leukemia & Lymphoma Society.The pattern is representative of cell growth, which is something to be largely optimistic about for anyone with a blood cancer.
HOW TO GET INVOLVED:
Website: www.lls.org
Facebook: www.facebook.com/LLSusa/
Twitter: www.twitter.com/LLSusa