This isn't the way Malcom Floyd deserved to end his Chargers career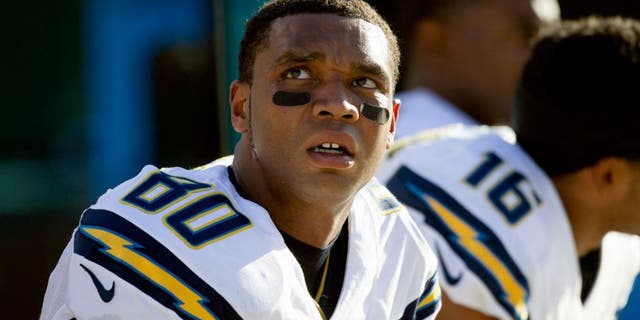 At the end of a standout run with the San Diego Chargers, Malcom Floyd just packed up and left.
He had no choice. His 12-year run ended with a concussion on Sunday; Floyd wasn't allowed to play the final two quarters and wasn't allowed to talk to reporters, after.
They might've asked him how it felt to go out this way. The Chargers, who once were built around Floyd and Philip Rivers and Antonio Gates, won only four games in his final year. He exited his final game without a catch against the Denver Broncos.
Quarterback Philip Rivers, via U-T San Diego: " ... This by no means puts a damper on what he's done for 12 years," quarterback Philip Rivers said. "He had a heck of a run."
That run ended abruptly in Week 17. Rivers told reporters his longtime receiver had "nothing to be ashamed of," but the receiver couldn't do it himself.
He instead nursed a concussion, a torn labrum, and probably, some sore feelings about his final NFL game.