This Barcelona academy product's delicious solo goal will stop you in your tracks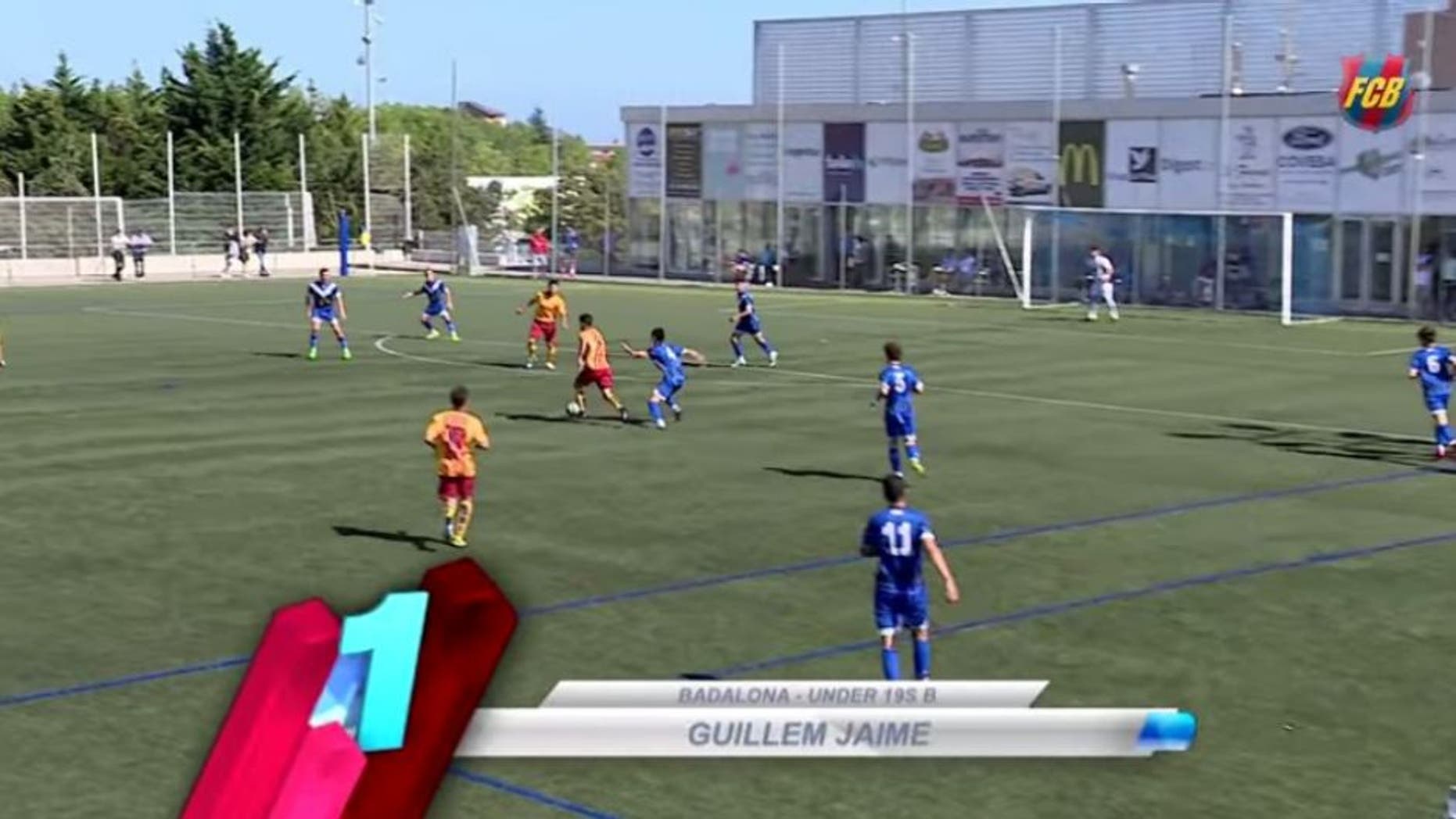 You won't find many youth academies in world football capable of producing better talent than Barcelona.
Like the old-fashioned conveyor belts carrying scrumptious after scrumptious chocolate bar in Willy Wonka's factory, think of La Masia as essentially the same. Only what keeps it chugging along is wave after wave of youth sensations, each with their own distinctive and otherworldly skills.
To make it known, the club promulgates the top five goals from its academy on a weekly basis, and, frankly, they've hardly ever disappointed. Case in point: Seventeen-year old Guillem Jaime, who happens to be listed as a defender(!) and plies his trade for the Under-19s, is no exception. Scroll to 0:57 to see why:
Scary good.
Upon picking up the ball and spinning to face goal, you'd think the opposition are well-positioned to quell any danger. But after brushing aside one defender and realizing he's shorn of options, it's then that Jaime changes course from running horizontally to doing what Lionel Messi has done since his early days at Barcelona, slicing through the back line and taking on all challengers before keeping his composure in front of goal and finishing his chance.
At this rate, Jaime won't be a defender for long.
MORE FROM FOX SOCCER