Third-seeded Iowa State faces No. 7-seeded UConn in Sweet 16 at Madison Square Garden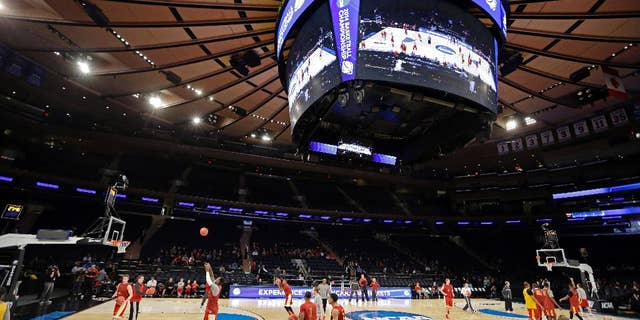 NEW YORK – Iowa State and UConn meet in the Sweet Sixteen with similar NBA-inspired offenses.
The third-seeded Cyclones play the seventh-seeded Huskies on Friday in the NCAA tournament East Regional at Madison Square Garden. Both are coached by alums who enjoyed long pro careers.
Iowa State's Fred Hoiberg and UConn's Kevin Ollie first met as high school basketball stars more than two decades ago when they went on the same recruiting trip to Arizona.
The two were teammates for part of a season with the Chicago Bulls in 2001-02. Six years later, when Hoiberg was an assistant general manager for the Minnesota Timberwolves, he lobbied to sign Ollie because he knew the veteran could provide needed leadership.
Those sorts of intangibles are why both lasted in the NBA so long, and why it's little surprise the friends landed in coaching.