Third preseason game a dress rehearsal for Jaguars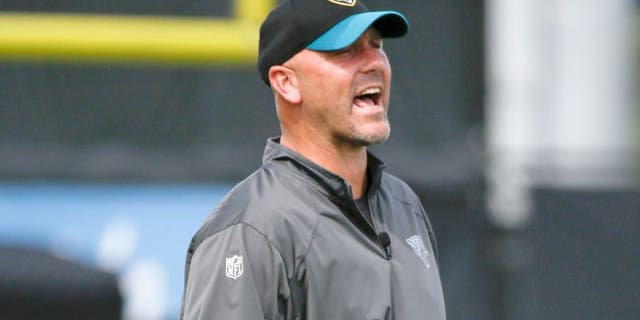 Yes, it's still the preseason and no, the games don't count, but the Jacksonville Jaguars, like most teams around the NFL are using their third exhibition game as a dress rehearsal for the Sept. 13 season-opener.
In the lead up to Friday's game against the Detroit Lions, the Jaguars have attempted to make their preparation as close as possible to what it would be they were playing a regular-season game.
"This our big (preseason game)," middle linebacker Paul Posluszny said, per the team's official website. "We've tried to mimic an in-season game week. We'll scheme a little bit more and we watched a little more film, so this is our big one. We say, 'Hey, we want to be really sharp here and make sure we're ready to go heading into the season.'"
While starting players typically make brief appearances the first two preseason games and many sit out the fourth game altogether to avoid injury, the third game usually sees starters play into the third quarter. Head coach Gus Bradley said that figures to be the case with quarterback Blake Bortles and company on Friday.
"The ideal would be for them to go in at halftime, then come back out and get some plays in the second half so they get used to coming out of the locker room," Bradley said.
So while the final score won't matter, the Jaguars will still try to set a competitive tone leading in their Week 1 matchup with the Carolina Panthers.
(h/t Jacksonville Jaguars)