Thiago Santos punishes Elias Theodorou over three rounds to win decision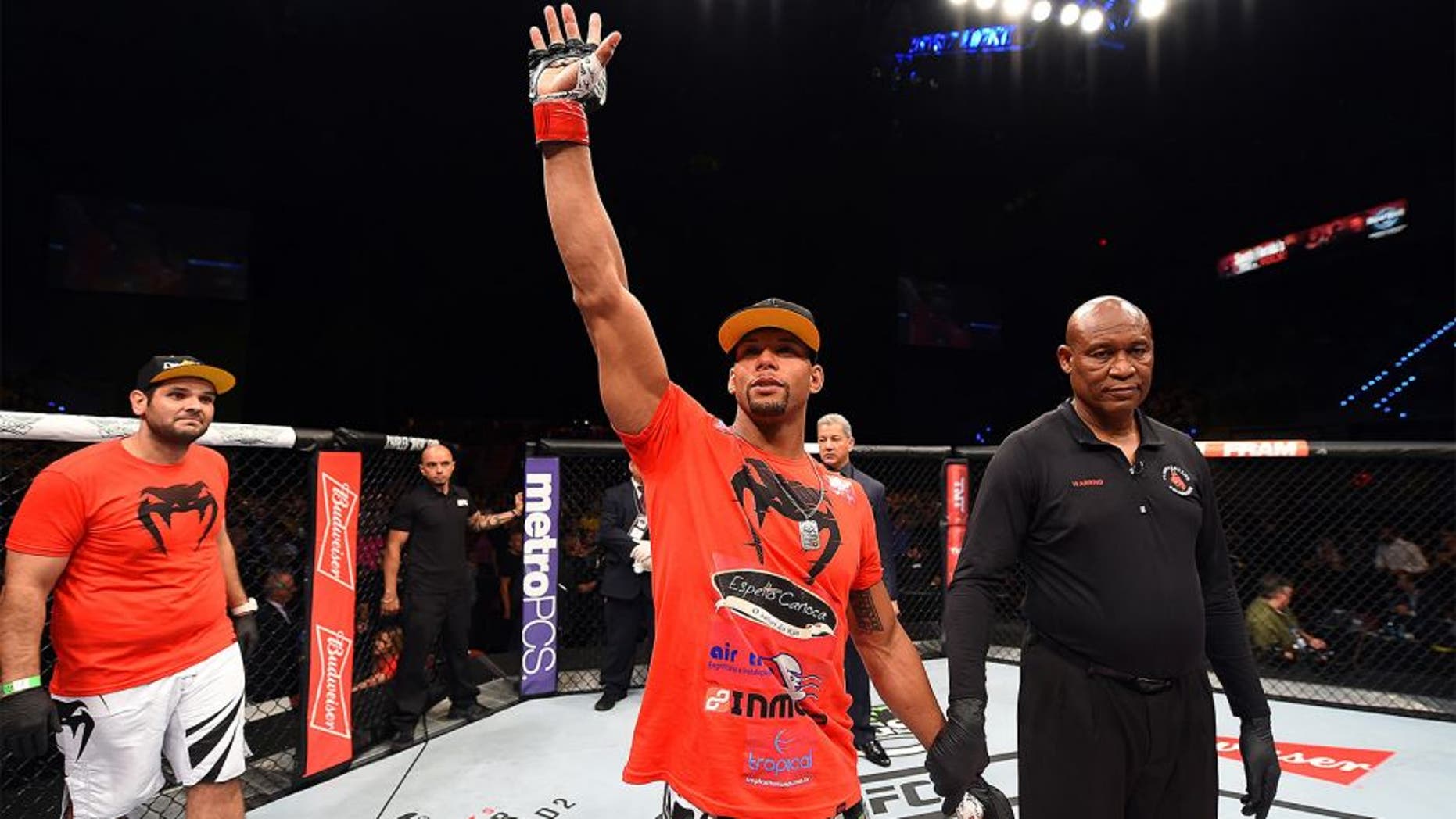 Thiago Santos used an all-out striking assault to batter Elias Theodorou to earn a unanimous decision and hand the former "Ultimate Fighter" winner his first professional loss.
While he was the underdog coming into the fight, Santos showed no fear shrugging off Theodorou's takedown attempts and then firing off a series of vicious combinations to show off his striking prowess.
Theodorou did a good job early using his own kicking game to keep Santos on his toes, but the Brazilian showed no fear in firing back with more than a few of his own.
The combinations continued throughout the first round as Theodorou jumped in for a quick left-right and then followed by a kick. Santos didn't back down from the attacks, but he just couldn't counter while attempting to find his range.
Santos was ultra-aggressive at the start of round two while trying to take Theodorou's head off with every punch thrown, but his game plan backfired as the Canadian was able to get inside and put him on the ground with his first takedown of the fight.
The fighters worked back up again and Theodorou continued to press for the body lock. However, every time he shifted his head to one side or the other, Santos fired off a series of hard elbow shots to the head.
With just about 30 seconds to go in the second session, it was Santos who put Theodorou down on the mat but only briefly as the former "Ultimate Fighter" winner quickly reversed positions. As the round ended, both fighters took a deep breath and headed to the corner knowing the fight had been closely contested thus far.
Theodorou wasted no time at the start of round three to look for the takedown, but Santos defended well until referee Marc Goddard eventually separated them.
On the break, Santos opened up a massive assault on Theodorou as the Canadian suffered a cut over his eye that began gushing blood down the front of his face. Santos started hammering away with shots, putting Theodorou in survival mode, digging for the takedown.
By the final 30 seconds, Santos was just teeing off on Theodorou as he desperately attempted to make it to the final bell. Theodorou showed tremendous heart to survive, but Santos was clearly in control as the fight came to a close.
The judges scored the fight 29-27, 29-27 and 29-28 to give Santos the victory.
Santos picks up the biggest win of his UFC career over a highly touted prospect while handing Theodorou the first loss of his career.