These Rashad Evans 'MMA Slow Jamz' will have you grooving all day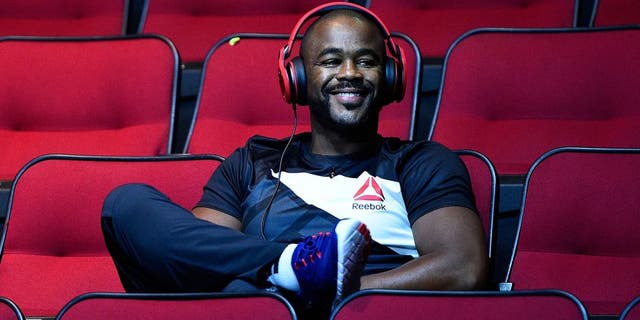 Ronda Rousey isn't the only former UFC champion with the potential to make the jump to showbiz.
Former light heavyweight champ Rashad Evans just dropped a fire four-disc MMA Slow Jamz compilation, and judging from the promo video, this guy really might be the songbird of his generation.
(OK, none of the songs are real and you can't actually buy "That's My MMA Slow Jamz" for $29.99 plus shipping and handling, but boy do we wish we could.)
The video, produced by Fighters Only Magazine, features Evans singing some sweet '90s R&B classics with a MMA twist, including renditions of Keith Sweat's "Nobody," some Boyz II Men jams and a little Color Me Badd to really get the party started. All songs were written by Adam Hunter, better known as MMA Roasted.
The only thing better than watching a fighter punch or choke an opponent is hearing a fighter sing about punching or choking an opponent.