These are the 6 teams Kevin Durant will reportedly meet with in free agency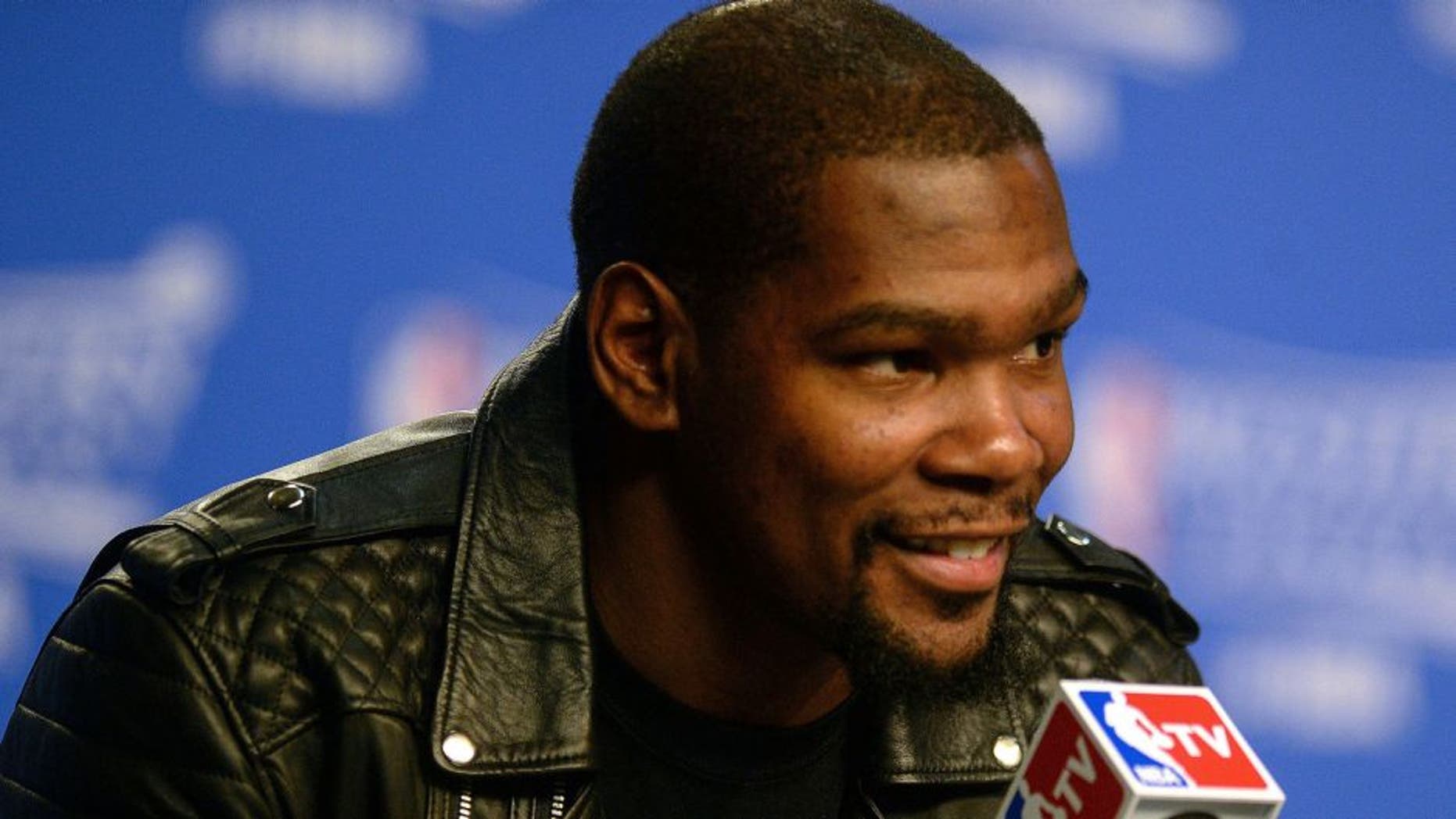 Kevin Durant is one of the NBA's five best players, so when free agency gets going on July 1, all 30 teams would be happy to wait in line to make their pitch in an attempt to acquire his services.
But as of right now (via Sam Amick of USA Today), only six teams will get that chance.
Know this much about the Kevin Durant free agency sweepstakes that has already unofficially begun: He wouldn't be taking a single meeting outside of Oklahoma City if he already knew what jersey he planned to wear next season.
So on July 1 when the Thunder, Golden State Warriors, San Antonio Spurs, Boston Celtics, Los Angeles Clippers and Miami Heat start to come his way to discuss the prime years of his career, he will be all ears. The man isn't one to waste anybody's time.
The Lakers and Wizards -- two teams that have been assumed to be on Durant's wish list for years -- are not expected to get the chance to make their case. The Knicks might gain some last-minute consideration, thanks to the trade that brought Derrick Rose to New York last week.
The most likely scenario remains the same as it's been all season. The thinking around the league has always been that Durant will sign a one-year deal for max money back in Oklahoma City, with a player option for a second season. That would allow him to once again consider free agency in the summer of 2017, when Russell Westbrook would have the opportunity to do the same.
But there have been rumblings that Durant might not want the free agency rumors hanging over his head for an additional season, and that he might simply make his semi-permanent decision to stay or go with a multi-year max contract this summer.