@Thedaleguys take Dover by storm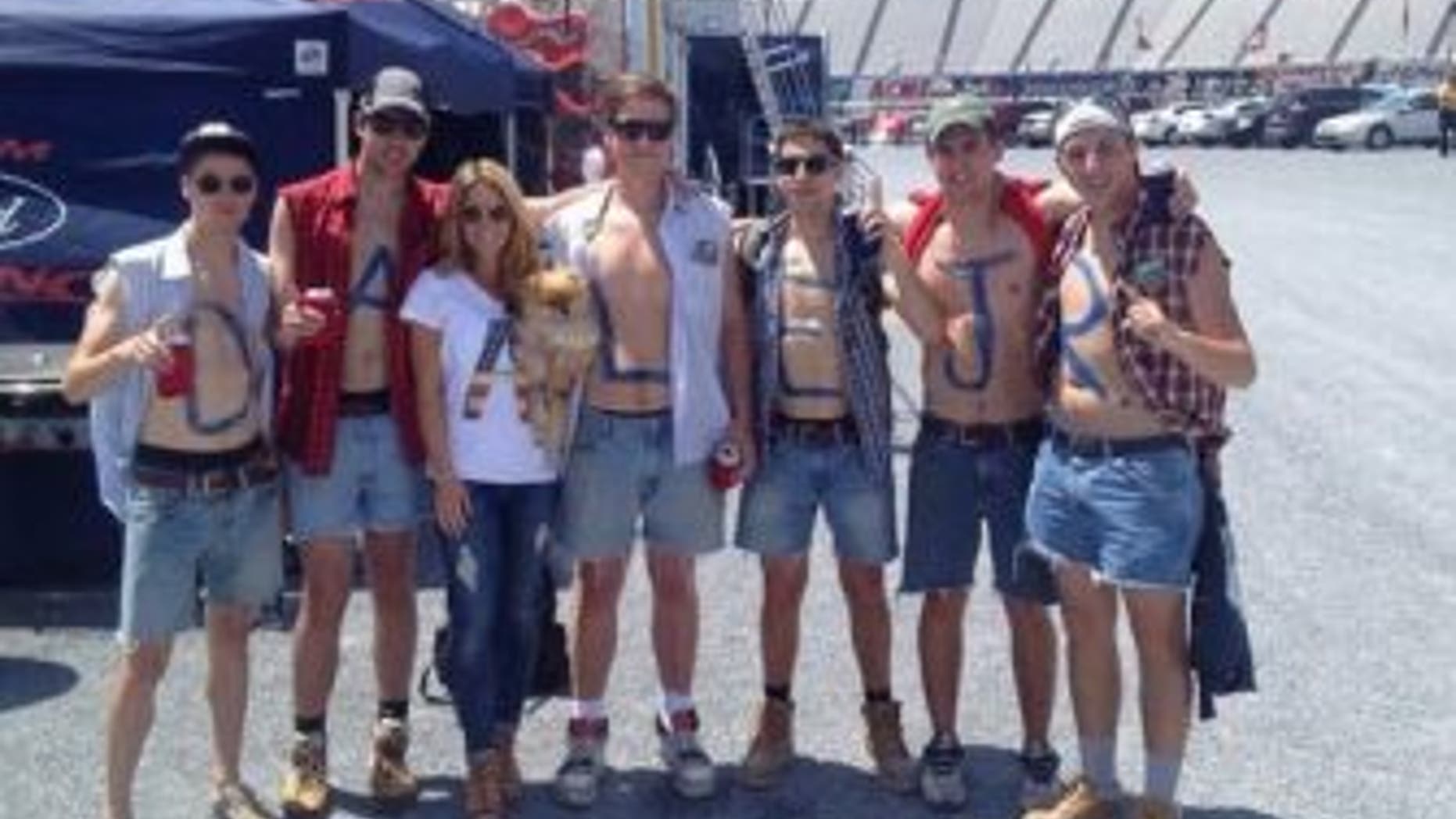 A group of die-hard Dale Earnhardt Jr. fans have hit the Dover infield this weekend, meeting drivers, NASCAR WAGs, and even Dale Earnhardt Jr. The group, who use the Twitter handle @Thedaleguys, have the letters D-A-L-E-J-R painted on their chests, and have been snapping pitctures throughout the weekend with some of NASCAR's biggest names.
The effort paid off, as @Thedaleguys had dinner with Dale Jr., girlfriend Amy Reimann, spotter T.J. Majors and PR representative Mike Davis.