The Wood Brothers and David Pearson set records at CMS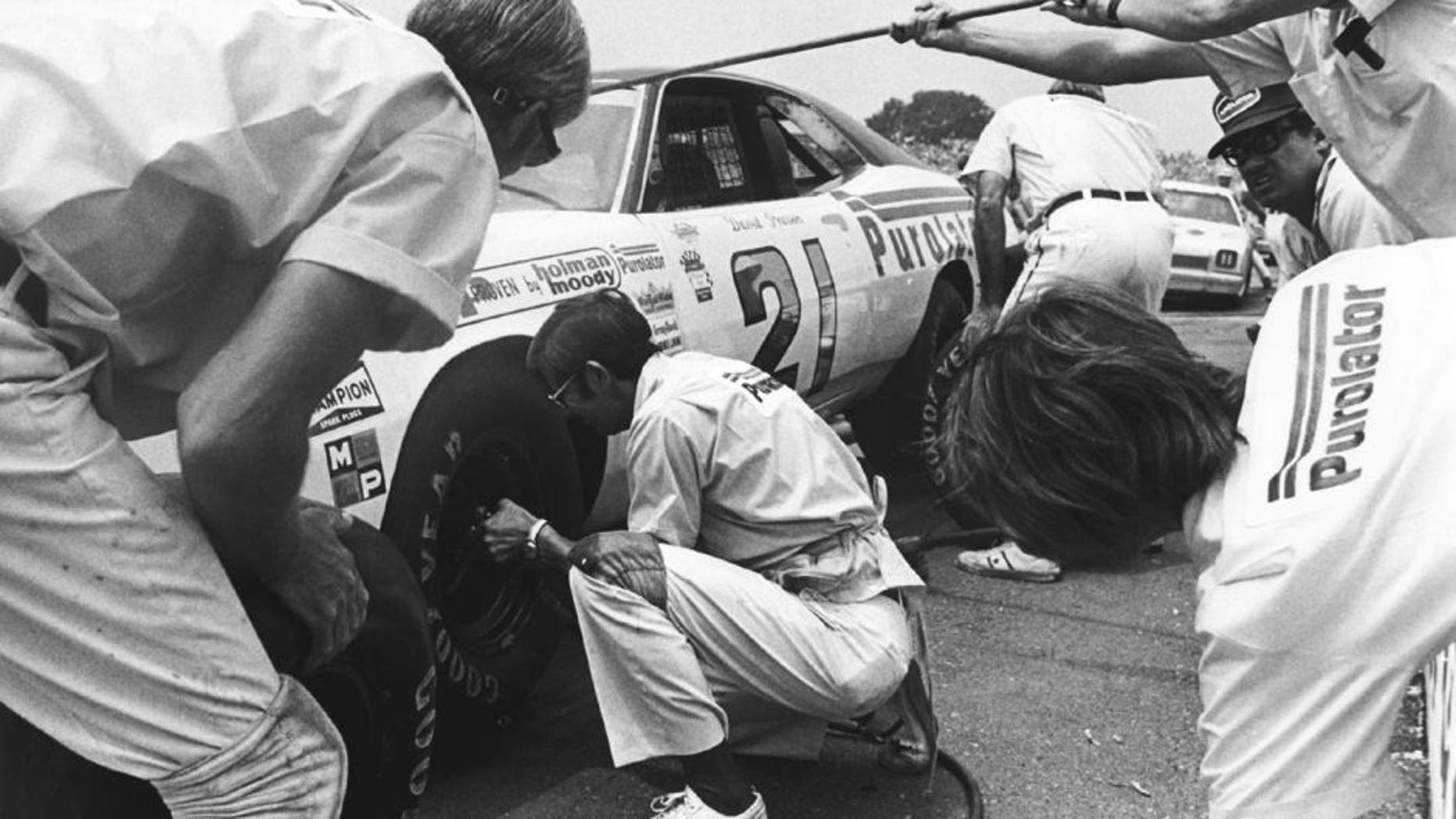 The most incredible record in NASCAR might just belong to the fabled Wood Brothers Racing team at Charlotte Motor Speedway: Starting with the fall race in 1973, the team won 13 consecutive poles at CMS, 11 with David Pearson and two more with Neil Bonnett.
Let that set in a minute: 13 consecutive poles at the same track.
It's a record unlikely to ever be broken.
Leonard Wood, the crew chief for Pearson during his glory years with the Wood Brothers, said Pearson had an amazing feel for what his car needed at any given time.
"He (Pearson) could take his package and figure out what was the best for that setup," Wood said of his fellow NASCAR Hall of Fame member. "A lot of times the car would be set up to where it could run low and then it'd start pushing and he'd start running high and pick up speed.
"You never had to tell him -- Some drivers, you might say, 'Maybe you need to run high or maybe you need to run low.' He knew what was the best for that car," said Wood. "You could just rule that out. You didn't have to tell him which line to take or whatever. He was going to tell you what was the line to take."
Wood said Pearson was just about unstoppable at Charlotte, which the numbers support.
"We sat on pole over at Charlotte so many times with him," Wood said. "The thing might be loose, you know? He'd pick that up on the warm-up lap, that this thing's a little on the loose side. But he'd be on pole. He'd say, 'About lost it,' but he's on pole. A lot of other drivers, if they about lost it, they're in 20th place."