The Tigers look to improve to 5-0 on the road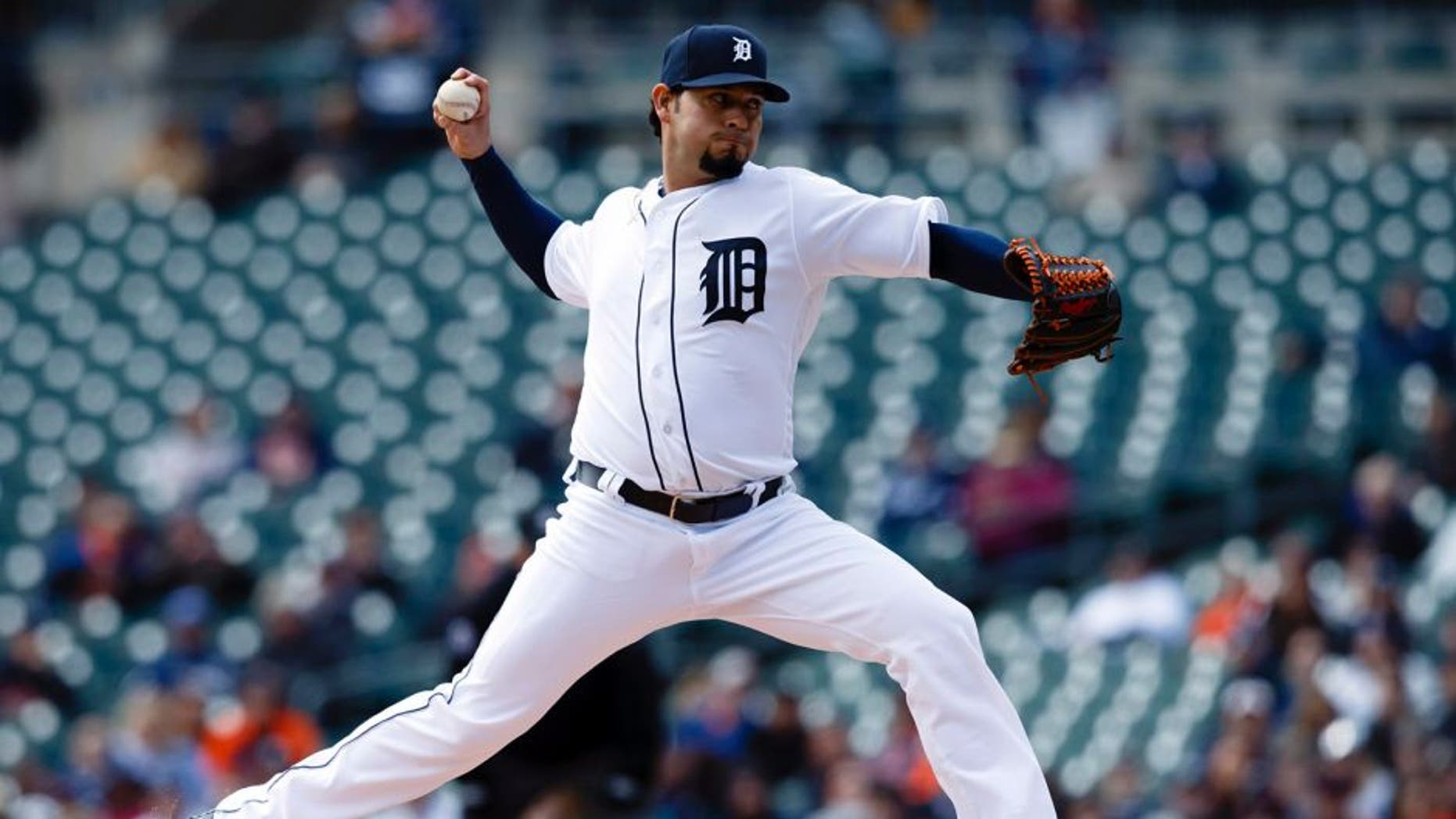 After two ordinary starts to begin the follow-up to a breakthrough season, Dallas Keuchel gets back to where he's excelled like no other.
The Houston Astros ace attempts to extend his remarkable home unbeaten streak in Friday's opener of a three-game series with the rolling Detroit Tigers.
Keuchel rode a 15-0 record in 18 Minute Maid Park starts to the 2015 AL Cy Young Award, becoming the first pitcher in MLB history to record an undefeated season at home with at least 14 wins. His 1.46 ERA there was the lowest by an AL hurler at home since Nolan Ryan had a 1.07 mark with the 1972 Angels.
The ground-ball specialist, who also won his lone outing in Houston during last year's postseason, is 16-0 with a 1.55 ERA in 21 home starts since a 6-2 defeat to Texas on Aug. 10, 2014.
His first two outings of 2016 haven't been vintage ones, however. After working around four walks to spin seven effective innings in an April 5 win at the New York Yankees, Keuchel (1-1, 3.55 ERA) issued four in the first inning and six over 5 2-3 innings in Sunday's 3-2 loss at Milwaukee.
"I had some good late movement but I couldn't really corral it in the strike zone," he said. "I felt good right off the bat, and it's just unfortunate that I wasn't able to really hone in on that last late movement. Sloppy game and we can't have that."
Houston (3-7) has yet to hit its stride as well, losing seven of nine after Keuchel's debut and the final three of its four-game set with visiting Kansas City. The Astros were held to five hits in Thursday's 6-2 defeat and are batting .194 with six runs scored and 34 strikeouts during the skid.
Detroit has been getting offensive contributions throughout most of its lineup during a 6-2 start. Though Miguel Cabrera is in a 2 for 16 slump, five other regulars are hitting .313 or better and the Tigers have scored 22 runs in winning three straight.
Former Astro J.D. Martinez is 13 for 29 and Nick Castellanos 9 for 22 with two home runs over his last six after a 3-for-4, four-RBI effort in Thursday's 7-4 win at Pittsburgh.
Martinez is 0 for 6 with four strikeouts and Cabrera 1 for 9 against Keuchel, who held Detroit to a run over seven innings in a 5-1 home win Aug. 14.
The Tigers look to improve to 5-0 on the road for the first time since 2006 and hope for improved results in Mike Pelfrey's second start. Signed to a two-year, $16 million deal in December, the right-hander allowed six runs and eight hits over 3 2-3 innings in Saturday's 8-4 loss to the Yankees.
"Definitely not the way I wanted to start my Tigers career," he said. "I was all over the place. I didn't do a whole lot of things to be successful."
While Pelfrey (0-1, 14.73) struggled, fellow newcomer Jordan Zimmermann has excelled in his two starts. The free-agent pickup tossed six scoreless innings Thursday and has yet to allow a run in 13.
"In that sense I guess he's better than advertised," manager Brad Ausmus said. "We expected him to give up a run."
Houston won four of seven meetings with the Tigers last season, including two of three at Minute Maid Park.