The Texans handed Brock Osweiler $37 million without meeting with him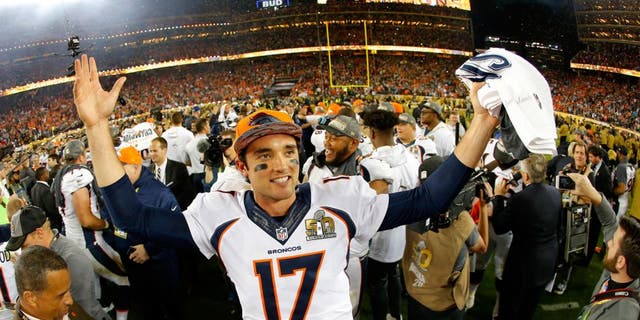 The Houston Texans made a couple of big splashes in free agency this offseason, headlined by the signing of quarterback Brock Osweiler. The Texans gave him a four-year, $72 million contract with $37 million in guaranteed money. It was a surprising move met with some skepticism, but the story behind the deal is even more shocking.
Unlike most other employers in the U.S., the Texans never met with their prospective new employee before "hiring" him. Peter King of MMQB talked to head coach Bill O'Brien about how the deal happened, and not once did O'Brien or owner Bob McNair meet Osweiler in person before handing him $37 million.
In fact, the only time O'Brien had met his quarterback was when Osweiler was still with the Broncos -- a mere 10-second interaction.
Offensive coordinator George Godsey didn't sit down with Osweiler, either. That's hard to believe, to say the least ... but it's true. Osweiler was unproven as it was, having started just seven games in four years. If there was one player to meet with before handing him the keys to the franchise, it was Osweiler.
The Texans' lack of communication with the quarterback might be the NFL's fault, however. O'Brien isn't a fan of the way the league's free agency process works -- with there being only a "legal tampering" period and no time for free agents to actually visit teams before signing.
"There really should be a period where, say a week before free agency, a guy can make some trips," O'Brien said. "Without that, you have to find a way to research guys, but without seeing him and talking to him face to face, there's always going to be something missing."
It's a simple change the NFL can make to help avoid situations like this one. And O'Brien certainly wouldn't be the only one in support of a new rule. Just about every team would love to see the league make an amendment to the way free agency works.