The Steelers signed Vick a day before 'National Dog Day'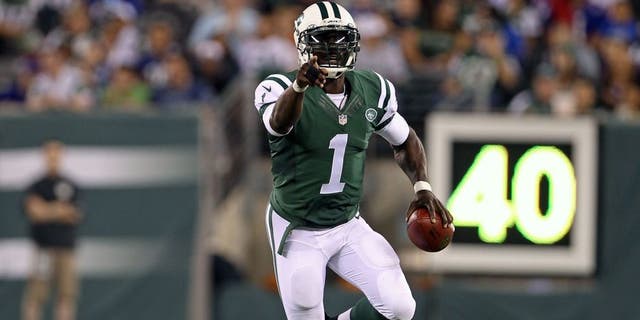 The Steelers signed quarterback Michael Vick on Tuesday, drawing the ire of dog-loving Pittsburgh fans everywhere. While the franchise is getting some flak from a public relations standpoint, it could've been so much worse if they announced the signing on Wednesday.
#NationalDogDay has been the top trending topic all Wednesday morning, and there are plenty of Vick-related tweets among them although his signing with the Steelers was a day earlier.
Vick spent 21 months in prison after pleading guilty in 2007 for his role in a dogfighting ring. He was named the Comeback Player of the Year in 2010 after a Pro Bowl season in Philadelphia. Injuries and age have seemingly caught up with Vick, who was waiting patiently on the sidelines this offseason waiting for a call from an NFL team after a quiet season as a backup with the New York Jets. That call came Tuesday after Steelers backup quarterback Bruce Gradkowski needed surgery for a dislocated finger.
Social media went into a tizzy Tuesday as word emerged that Vick was visiting with the club, beginning with this tweet featuring Pittsburgh hockey star Sidney Crosby from the local animal shelter.
And now a sampling of tweets from fans who love their dogs much more than the Steelers.
Some fans, however, were willing to give Vick a second chance.
h/t: Sporting News