The slumping Cardinals could lose their lone All-Star to the disabled list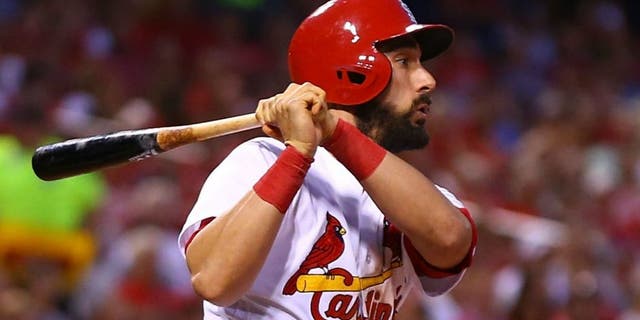 NEWYou can now listen to Fox News articles!
The St. Louis Cardinals lost a third consecutive game to the Pittsburgh Pirates on Wednesday, and might have lost their All-Star second baseman in the process.
Matt Carpenter left the game in the third inning after suffering an oblique strain while trying to check his swing. The results of an MRI exam will determine how long he will be sidelined.
"I have a high level of concern," manager Mike Matheny said, per MLB.com. "I've felt that injury, and I've seen it. It can be tough. But we're not going to make conclusions until we hear from people who know what they're talking about."
Losing Carpenter for an extended period would be a big blow to the Cardinals, whose loss Wednesday dropped them into third place in the NL Central and left them with just an 18-26 record at home.
Carpenter leads the team in RBI (53), on-base percentage (.420), slugging percentage (.568), walks (58), doubles (25) and triples (5). His 14 homers and 85 hits rank third on the Cardinals.
The injury almost certainly will prevent Carpenter from participating in next week's All-Star Game, which would have been his third.