The single most depressing stat about the Giants' 2015 season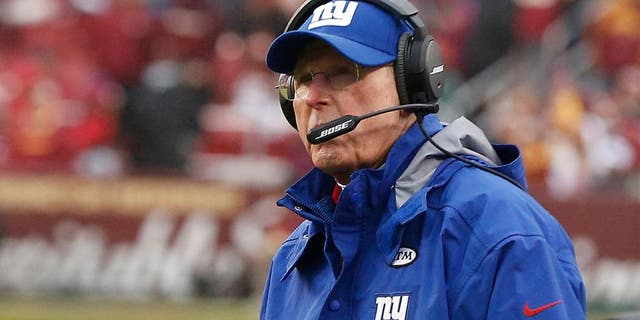 The 2015 regular season hasn't gone according to plan for the 5-7 New York Giants, but things could have looked very different if the duration of a game lasted just 58 minutes and 45 seconds instead of 60 minutes.
If every single game had ended 75 seconds earlier, or with a 1:15 still remaining on the game clock, the Giants would be 9-3 this season. Digging a little deeper, if every game had been shortened to just 59 minutes and 23 seconds, with the last 37 seconds chopped off the clock, the Giants would be 8-4.
With five blown fourth quarter leads in just a 12 game span, it's fair to question who deserves the blame. Should the players be held accountable for not executing at the end of the game? Does the fault lay with the coaches for not preparing the players and for poor clock management?
In the end, it probably boils down to a combination of a few factors including preparation and execution, but also luck.
If Preston Parker doesn't drop a wide open first down against the Atlanta Falcons deep on their side of the field in Week 2, do the Giants eventually pull out the win? If punter Brad Wing's hand doesn't graze the facemask of the punt return man against the New Orleans Saints in Week 9, do the Giants win in overtime? If Landon Collins doesn't drop a sure interception or if Odell Beckham Jr.'s touchdown catch is not overturned, do the Giants defeat the Patriots?
There are several factors that have gone into the Giants' heartbreaking season, but it remains to be seen who will be held accountable if the team fails to make a late run. A little over a week ago, co-owner Steve Tisch put both general manager Jerry Reese and head coach Tom Coughlin on notice. The Giants have always taken a conservative approach when it comes to changing head coaches and general managers, so Tisch's comments should be taken in context. However, if the Giants fail to reach the postseason again, it will be for the sixth time in the last seven seasons.