The Royals showed up at the Chiefs game with a shiny new trophy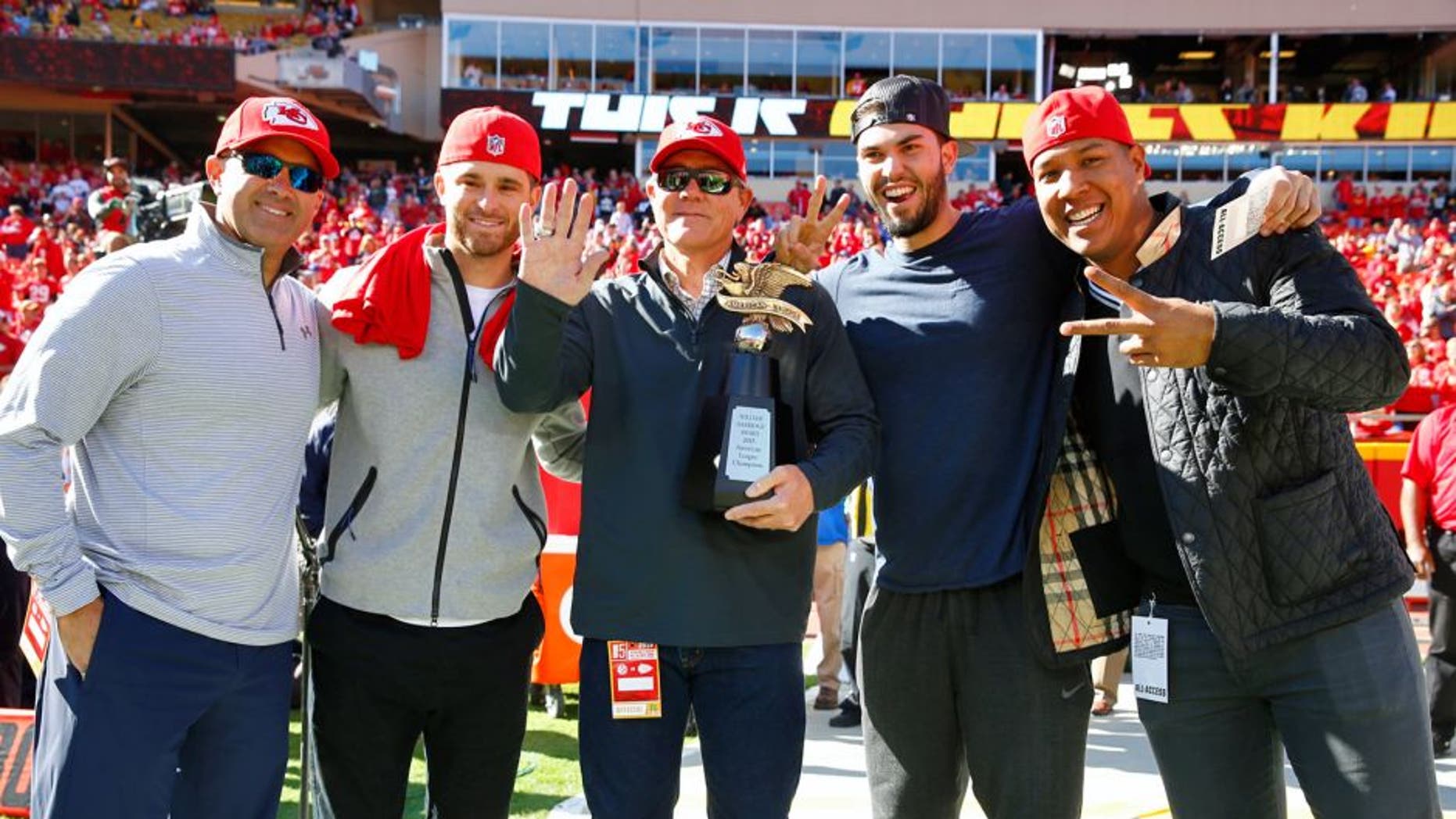 Kansas City's championship-chasing baseball team showed up to support the Chiefs. Jamie Squire Getty Images
The Kansas City Royals are American League champions -- and awesome neighbors.
They're about to mount a World Series chase, but Ned Yost and Co. still managed to support their football-playing friends at Arrowhead Stadium on Sunday:
Chiefs fans hope some of the Royals' mojo rubs off. They're in desperate need of a win after five straight losses.
The fact that they brought the American League Championship Trophy can't hurt, right?
Maybe some Chiefs stars will return the favor. The Royals and Mets play right across the parking lot at Kauffman Stadium for Game 1 of the World Series on Tuesday.
MORE NEWS: Want stories delivered to you? Sign up for our NFL newsletters.