The Pirates taped Joey Cora's helmet to his head so he wouldn't forget to wear it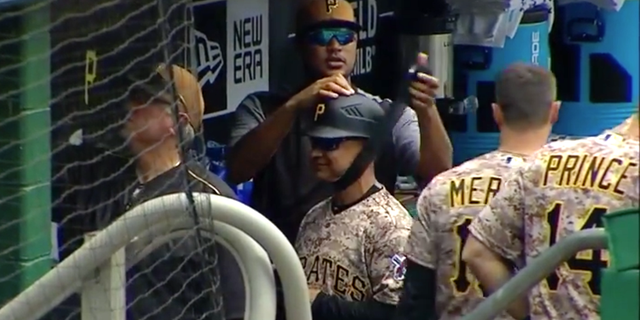 It turns out Joey Cora can be quite forgetful, but the mark of a greatteam is one that is willing to help out guys in need.
That's exactly what the Pittsburgh Pirates did this week when the third base coach kept forgetting to wear his helmet out onto the field as mandated by the league. Not wanting to see his coach get in trouble -- or worse, get hurt -- Pirates pitcher Ivan Nova took initiative and decided to tape that helmet to Cora's head in the dugout.
It appears that Cora later removed the tape but remembered to wear his helmet, so I guess we can consider this a lesson learned. It's not always the coaches who do the teaching.