The Pirate Parrot rode a weather balloon into space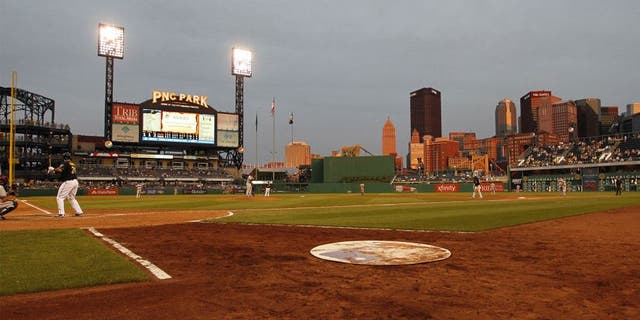 NEWYou can now listen to Fox News articles!
Tuesday's Wild Card game between the Pittsburgh Pirates and Chicago Cubs pits two pretty equal teams against each other.
It's tough to determine which team has the upper hand. Both have young, strong starters taking the mound. Both have a talented roster with superstars.
One thing the Pirates have that the Cubs don't, though, is the fact that their mascot (well, a replica of it) basically went to space.
That's right. Space.
As you can see from the video below, the Pirates Parrot was put on a weather balloon that took him to the edge of the atmosphere before floating down to earth.
Sure, you might say this doesn't matter, but wouldn't you feel better if your mascot went to space before a huge game? Exactly.
MORE MLB: Want stories delivered to you? Sign up for our MLB newsletters.