The Philadelphia Phillies will have baseball's version of a swear jar this season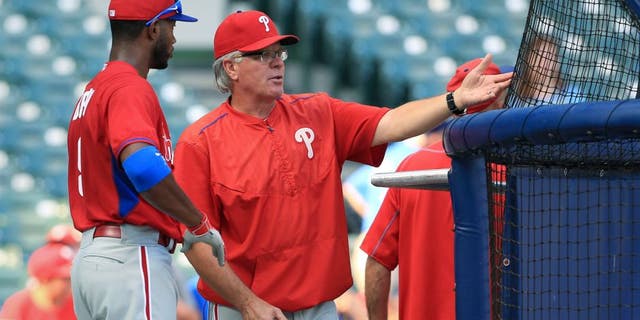 Mistakes are going to cost the Philadelphia Phillies this season -- literally.
Phillies manager Pete Mackanin told Phillies.com that he introduced a fine of $0.50 for players each time they make a small mistake on the field, and the definition of what Mackanin considers a mistake makes this plan sound sort of brilliant.
Via Phillies.com:
Those fines can add up quickly. Mackanin said the total pot is already nearly $1,000, and the Phillies have played 21 games so far in Spring Training. Every player has to contribute when a sole player makes a mistake, so that math computes to an average of $47.62 from the team in mistake fines per game so far. Mackanin said the money from the mistakes fine will probably go to the Baseball Assistance Team.
Putting a price on errors could be a great motivator for a Phillies team which finished last in Major League Baseball last season with a 63-99 record and recorded the fourth-most errors in the league. Because Mackanin's system includes mistakes that would not necessarily show up as errors on the scoreboard, the Phillies will have even more reason to clean up all areas of their game.
But while the system could be a helpful one for the players, it looks like it will be a long season for whichever assistant is in charge of tracking the team's mistakes this year.