The Panthers' Friday practice has a much different look and feel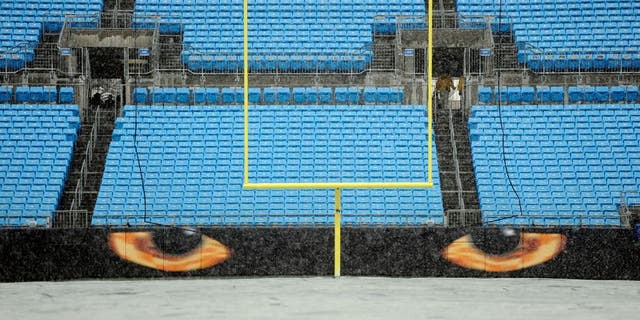 As the Carolina Panthers embarked on their final Friday practice before hosting Sunday's NFC Championship game, they were faced with abnormal weather conditions -- even at this time of year.
Winter Storm Jonas has swept through the Charlotte area. Yesterday, Panthers head coach Ron Rivera made it clear that he prefers his team practices in these conditions as preparation for Sunday. From the look of things, he got his wish.
Even the Panthers' beat reporters couldn't help but notice how unusual it was to be covering the team in these conditions.
However, the inclement weather clearly hasn't stopped the players from being themselves.
Josh Norman even decided to have a little fun with ESPN beat reporter David Newton.
Those wishing for an old-school snow game to decide the NFC's Super Bowl 50 representative might just get lucky enough to see it this Sunday.