The Mets' slow start already is creating panic in the Big Apple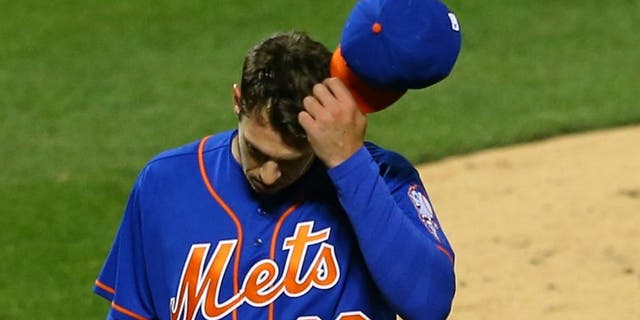 NEWYou can now listen to Fox News articles!
It's tough to analyze a team after only six games. Or maybe it isn't.
The New York Mets are off to a 2-4 start as they try to defend their National League pennant from 2015. Their vaunted rotation has a 4.31 ERA (16th in the majors), and their offense ranks last in the majors in slugging percentage (.251), 28th in on-base percentage (.277) and 27th in runs per game (2.83).
Still, it's been six games.
But the New York Post is among those ready to push the panic button. Following Steven Matz's poor outing (seven earned runs in 1 2/3 innings) on Monday -- in his first start of the season -- a veteran scout told the Post that Matz "looks like a young guy who needs a month in Triple-A to clean up some things."
And the Post's panic didn't stop there:
The New York Daily News also fanned the flames:
In case you're wondering, the Mets were 3-3 through their first six games last season. And how quickly we forget that they were only 52-50 on the morning on July 31 (when they acquired Yoenis Cespedes and went on a tremendous late-season run).