The Marlins need to tear down, even under a new owner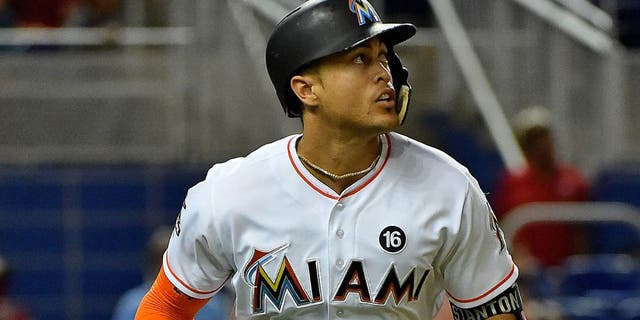 Often when a team is sold, the new owners promise of a better day includes a pledge to increase payroll.
Whoever buys the Marlins should do just the opposite shed big contracts, trade for prospects, stop trying to apply Band-Aids when a major overhaul is warranted.
Such a strategy would be a difficult sell for a fan base embittered by past teardowns under Wayne Huizenga and Jeffrey Loria. But what is there to lose?
The Marlins are 25th in home attendance this season. In the four seasons prior to that, they were 27th, 28th, 27th and 29th. Fans will embrace any new owner not named Loria particularly if that new owner can articulate a coherent vision for the future.
Of course, the team is not yet sold, and might not be sold anytime soon. The Marlins financial picture, according to sources and published reports, is bleak. And if youre one of the bidders the Bush-Jeter group, the Romney-Glavine group, some other lurking collection youre surely asking, Im going to pay $1 billion-plus for a non-jewel franchise and inherit all this?
This includes:
The $295 million owed right fielder Giancarlo Stanton from 2018-28, provided that he does not opt out after 20 and forfeit $218 million over eight years.
The $52 million owed left-hander Wei-Yin Chen from 2018-20 if he declines to opt out after this season a strong possibility with Chen perhaps facing a second Tommy John surgery (the pitcher is still owed all of his deferred $13 million signing bonus as well).
The $28.5 million owed to third baseman Martin Prado in 2018 and 19 his age 34 and 35 seasons. (Prado already has gone on the disabled list twice this season for a strained hamstring, appearing in 17 of 37 games.)
The $38 million owed to second baseman Dee Gordon from 2018-20 (Gordon, since returning in July from his 80-game suspension for PEDs, has a .636 OPS in 409 plate appearances, down from .776 in 2015).
Steve Mitchell-USA TODAY Sports
Make no mistake, the Marlins would be left with some impressive building blocks even if they parted with Stanton most notably left fielder Christian Yelich, who is under control through 2022, and catcher J.T. Realmuto, who is under control through 20.
Center fielder Marcell Ozuna might fall into the same category, but he becomes a free agent after 19 and his agent, Scott Boras, generally prefers his clients to hit the open market.
Ozuna and Realmuto are 26, while Yelich is 25. Jose Fernandez, who died Sept. 25 at 24, was the one starting pitcher the Marlins also could build around. Now the teams rotation is all but in ruins, and their farm system is the worst in the majors, according to Baseball Americas preseason rankings.
Oh, and by the way, the major-league club has lost 15 of its last 19 games entering play Tuesday, falling into last place in the NL East, a division that includes two rebuilding teams.
Give Loria credit for trying these past few years Yahoo! Sports reported that he dipped into his personal wealth to help offset the teams annual losses. But the plan isnt working, hasnt worked, wont work.
The Marlins need to start over.
The team already has $95.3 million committed to eight players in 2018. The only way for the Marlins to compete might be to push the payroll to $150 million, and even then what would they be buying? The free-agent market is relatively thin, and the Marlins would be a long shot for a pitcher such as Yu Darvish the true ace they desperately need.
So, get off the 70-to-80 win treadmill. Begin the deconstruction prior to the non-waiver deadline. And if the right deal arises before the Marlins host the All-Star Game on July 11, go ahead and get it done.
At the least, Loria can approve the trades of select relievers and the exploration of a market for Ozuna, whose stock might never be higher. The bigger moves specifically, a deal of Stanton, who has a full no-trade clause likely would need to wait until the off-season and/or until after the team is sold.
The Marlins would need to include significant cash in any Stanton deal, and perhaps do the same on a lesser scale with other players. The prospective ownership groups know this. And they undoubtedly are leveraging it in their discussions with Loria along with the Marlins numerous other problems in an effort to drive down the teams price.
Yet, the Fish arent a lost cause.
The teams baseball operations department, if given the latitude, is shrewd enough to pull off a successful rebuild. Tom Glavine, who lived through the experience with the early 1990s Braves, almost certainly would see the merit to such a plan. Jeter played for a Yankees team that always tried to win the World Series, but surely he, too, would understand that the Marlins are in a different world.
A teardown would not be pleasant. Asking Marlins fans for more patience would seem almost cruel. But shame on any new owner who fails to acknowledge the teams grim reality and promises another round of fools gold.