The Latest: What's ahead in the NCAA Tournament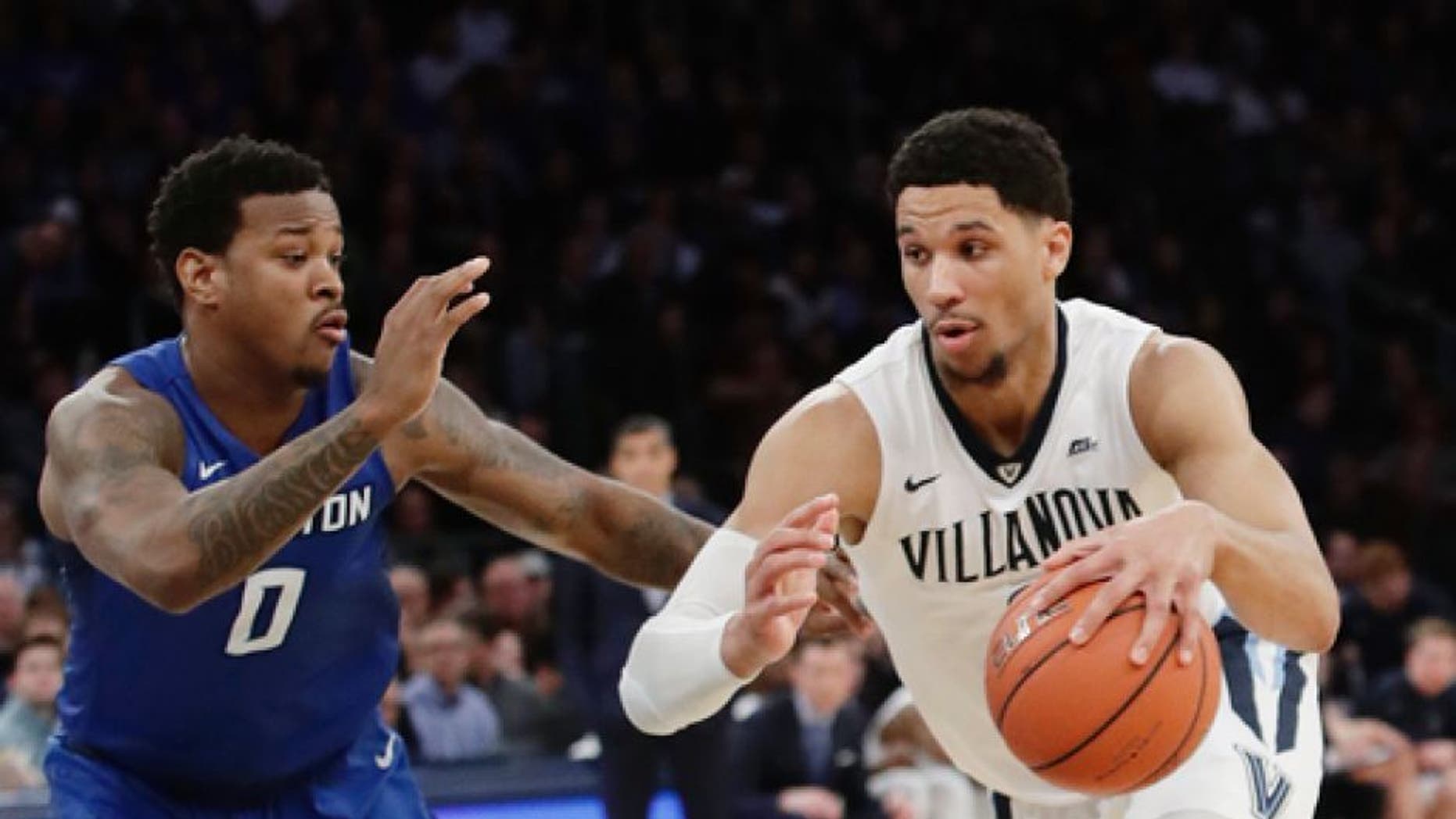 The Latest on the NCAA Tournament (all times ET):
12:17 p.m.
The NCAA Tournament is underway. One of the day's biggest story lines is top-seeded Villanova starting its quest to become the first repeat national champion since Florida in 2007.
The Wildcats (31-3) open tournament play in Buffalo against Mount St. Mary's (20-15) Thursday night.
Some of the most intriguing games on the tournament's opening day will include 12th-seeded Middle Tennessee State (30-4) against Minnesota (24-9). The Blue Raiders stunned Michigan State last year as a No. 15 seed.
Ivy League champions Princeton (23-6) opened the tournament against fifth-seeded Notre Dame, while 13th-seeded Winthrop faces Butler in early action.
---
12:21 p.m.
The Princeton Tigers can boast one edge over the Fighting Irish in their first-round matchup.
The Tigers, seeded 12th in the West Region, beat Notre Dame in their last meeting.
It was an upset, in fact, as Princeton beat the then second-ranked Fighting Irish 76-62 on Jan. 3, 1977.
The schools have only met three times, with Notre Dame winning the other two meetings.
As it turns out, the West Region's other game being played in Buffalo have a connection.
On the same night in 1977, West Virginia defeated Bucknell 112-71 in the last time those two schools met.