The good, bad & ugly in MMA this week highlight importance of regulation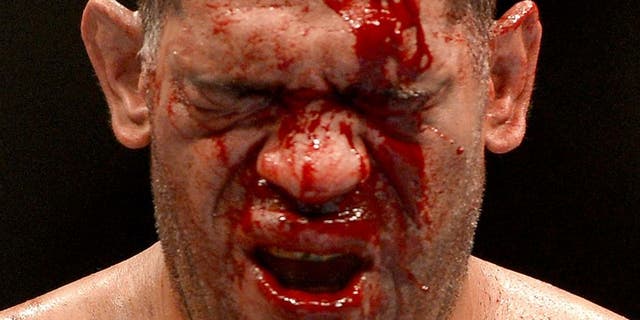 As is the case on any given week, I've read some good news and not so good news in the past few days. Here's some good news -- New York's state assembly finally voted in favor of regulating professional mixed martial arts (MMA) contests.
That came with some bad reading as well, specifically openly gay assemblymen Matthew Titone and Daniel J. O'Donnell using homophobic "jokes" to criticize MMA during floor debate of the bill to legalize and regulate the sport in the Empire State. Titone ultimately voted in favor of the bill (which doesn't excuse his glib, self-loathing and certainly homophobic joke about Fire Island), and O'Donnell voted against it. O'Donnell's his chief of staff didn't return our call to his district office requesting some interview time with the legislator.
In the end, despite those fine civil servants' nonsense, MMA is on its way to being conducted openly, and legally, at a professional level in their state. That's good news for New York fight fans, but it's also positive because New York will soon join the ranks of states that realize it is their duty to regulate professional sport fights of all kinds.
Real regulation is crucial to ensuring athletes get fair shakes in everything from matchmaking to blood work to pay and much else. This leads us to another news item this week, and this one is decidedly bad.
The news is this: Ann Perez, the unquestionably tough 68 year-old who got beaten up, badly, in a Colorado MMA fight last month says she plans to keep on fighting.
"I do it because I love it," she told Rodolfo Roman.
"I can't stay away ... I'll do it, again."
Well, that's scary. If you have the stomach for it, watch the below video of Perez get completely out-classed by 24-year-old Laura Dettman.
"What matters is what you can do," Perez continued.
"If you can move like a young person or have the skills, then age doesn't matter. There are people in their 30s sitting on the couch who say 'I can't play soccer because I am getting old.' They say it like they take pride in it, but it's a bad thing. If you think you are getting old, then you will."
The precise point is that Perez does not and cannot move "like a young person." Watch the fight carefully.
She's lean, in good shape and tough. She probably also has a lot of fight knowledge and skills.
What Perez lacks, however, are reflexes. And whether it is safe for her to fight competitively is all that matters.
She is instantly stiffened from the first punch landed by Dettman, and though you can almost seeing her brain work to counter and move out of danger, her body simply does not react in time.
When a fighter's reflexes slow, he or she should hang it up. Perez was allowed to begin fighting long after hers had slowed.
This isn't a case of an older person fighting on too long and being given the benefit of the doubt because of her past accomplishments. Perez was allowed to make her MMA debut at 68.
The fight tape speaks for itself, sadly. The decision by Colorado's boxing commission to sanction the bout was wrong and dangerous.
Not all commissions are equal.
Hopefully New York will make sure its sanctioning body has the funding, people and expertise at all levels to make sure MMA fights are as safe as they can be. Colorado clearly isn't doing its work well.
Neither is Texas, which earlier this year sanctioned a contest between two middle-aged men for a pro fight in which at least one of them was so unfit to fight that he suffered a heart attack and renal failure in the cage. Even top commissions like New Jersey and Nevada struggle to get the resources, independence from promoters and expertise they need at all times.
It's a tough business to be in, but we're all better off if we're at least trying. Make no mistake about it -- MMA may have not quite been legal in New York for some time, but MMA fights have still gone on, unsanctioned.
So, it's a good thing that, despite the ignorance of elected officials like Assemblymen Titone and O'Donnell, pro MMA is on its way to being sanctioned in New York. As is the case with most things, we're best off when combat sports are done in the light and kept out of the dangerous and crime-connected shadows.
If a 68 year-old woman was allowed to get smashed in a cage while a commission was watching, imagine what can, and does, go on when fighting isn't regulated at all. I may not be a fan of many of the rules, regulations and customs that have come about since MMA has become increasingly regulated, but for the safety of the athletes who risk their lives entertaining us, more regulation is almost always the right direction to go.