The Giants used Jason Pierre-Paul to remind rookies to have a safe summer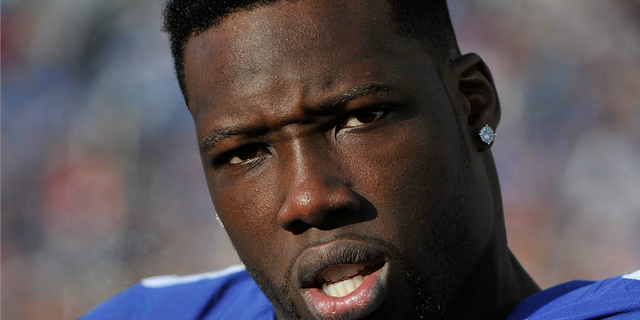 NEWYou can now listen to Fox News articles!
It'll be a year this July since New York Giants defensive end Jason Pierre-Paul almost ended his career in a fireworks accident.
Pierre-Paul had purchase $1,100 worth of fireworks for a Fourth of July party and then suffered a gruesome injury that resulted in an amputated right index finger and bad damage to his thumb and middle finger.
Luckily, Pierre-Paul was able to salvage his right hand and return to playing football in the second half of last season. As the Giants wrap up minicamp and take a six-week break for summer, they're using Pierre-Paul as an example for rookies to be safe and consider what's at stake. According to the New York Post, Giants veterans spoke to the young players.
"Remind them that they've worked their entire life to get to this position and find themselves in one of these buildings, and how it could be taken away so quick," veteran running back Rashad Jennings said. "You know, take advantage of it. It goes a long way when you hear it from players more so than coaches, so we have some veteran leadership that [took] the time to make sure we're preaching it in the locker room ourselves."
Pierre-Paul posted this to Instagram Thursday: