The Galaxy's demolition of RSL was basically one long highlight reel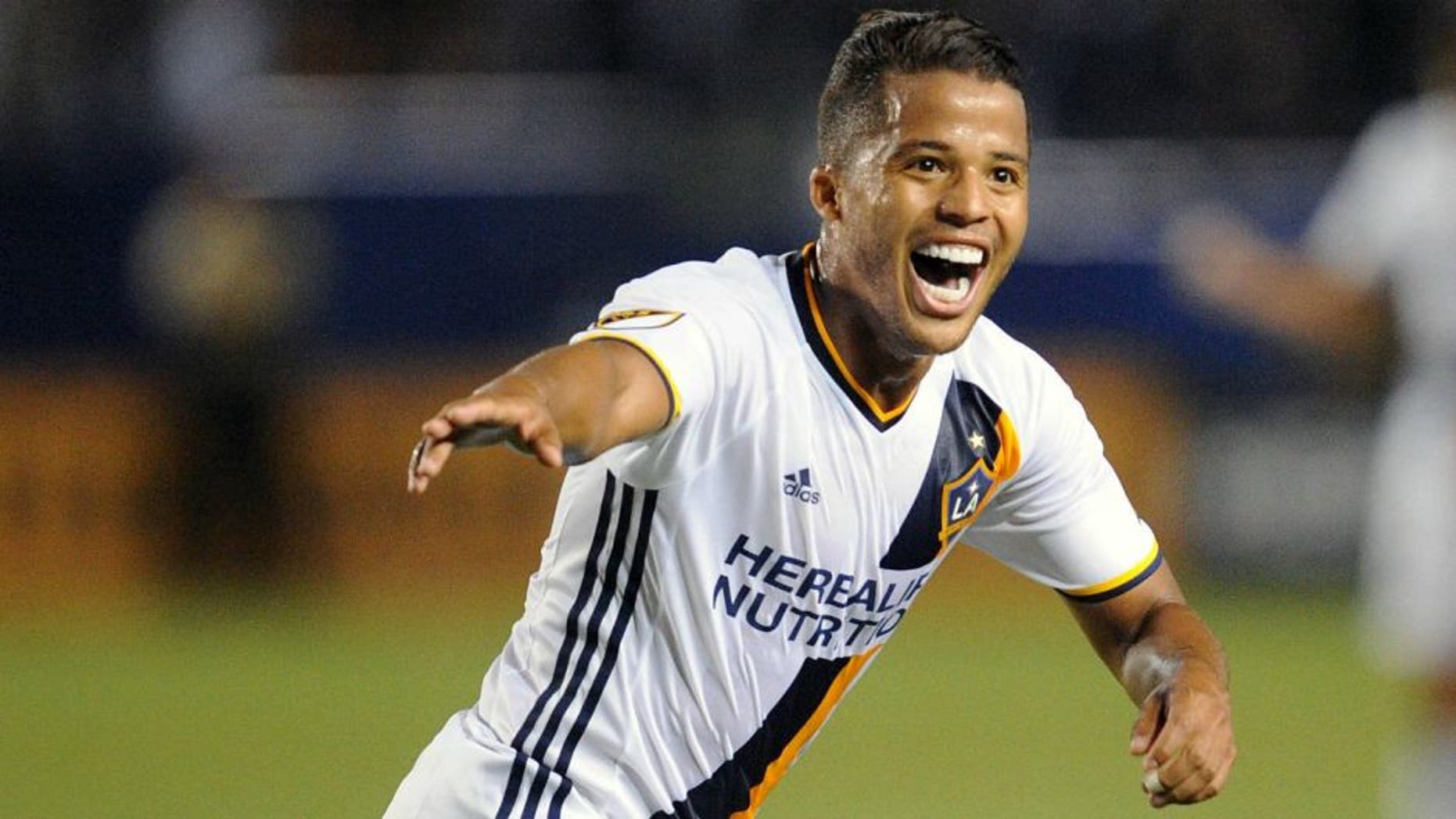 The LA Galaxy took the pitch at the StubHub Center hoping to upend MLS's last undefeated team, Real Salt Lake. Theoretically, that was going to be in a game of soccer, but what it really turned into was a Galaxy mixtape.
Ninety minutes later, the Galaxy were 5-2 winners with a handful of incredible goals. It was one long highlight reel Saturday night, and nearly everyone got involved.
Of course, this being the Galaxy, the kings of making things difficult on themselves, Real Salt Lake scored first. Burrito Martinez managed to score despite facing the wrong way and Steven Gerrard missed a penalty, so the Galaxy's excellent play in the early going was for naught. That is, until they started toying with RSL.
Gyasi Zardes, who normally struggles with things related to kicking the ball, decided he could hit 20-yard curlers. Because for one moment, he could.
And then Emmanuel Boateng was serving in crosses that left Nick Rimando swimming.
Maybe best of all, Giovani dos Santos was back to his unfairly skillful and audacious best.
It's OK, Nick. There's a support group for this. Just ask Tim Howard.
There was that perfect bit of one-touch soccer (let's pretend Zardes did this on purpose).
Finally, Gerrard capped the best match of his Galaxy career by making Jamison Olave and Kyle Beckerman dizzy.
The Galaxy did give up two goals, which isn't great, and they undoubtedly took their foot off the pedal in the second half, but when you score five, you can get away with that.
This doesn't mean all is well for LA. After all, the Galaxy put on displays like this last season, only to fall apart down the stretch. There are plenty of concerns about this team, like the pace through the middle and how Bruce Arena will fit everyone in the team when injuries don't make decisions easy for the manager. More than anything, there are real doubts about how the aging team can handle a long season.
Then again, there's also the "what happens when they actually get fit and have all their firepower?" angle. Because if they're doing this, just imagine what they can do with Robbie Keane, Sebastian Lletget and Nigel de Jong?
But this is MLS, where sense and logic are thrown out the window. Try to guess what will happen next and you're trying to be a fool. So focus on this one night.
The Galaxy were flying. They scored goals in every which way and got contributions from front to back. It was everything they could possibly want. And everything highlight makers could want. The entire match was a showcase.
Bless you, Galaxy. And bless you, internet video. You were made for each other on this night.
MORE FROM FOX SOCCER