The first NFL rules controversy of 2016 is already predictable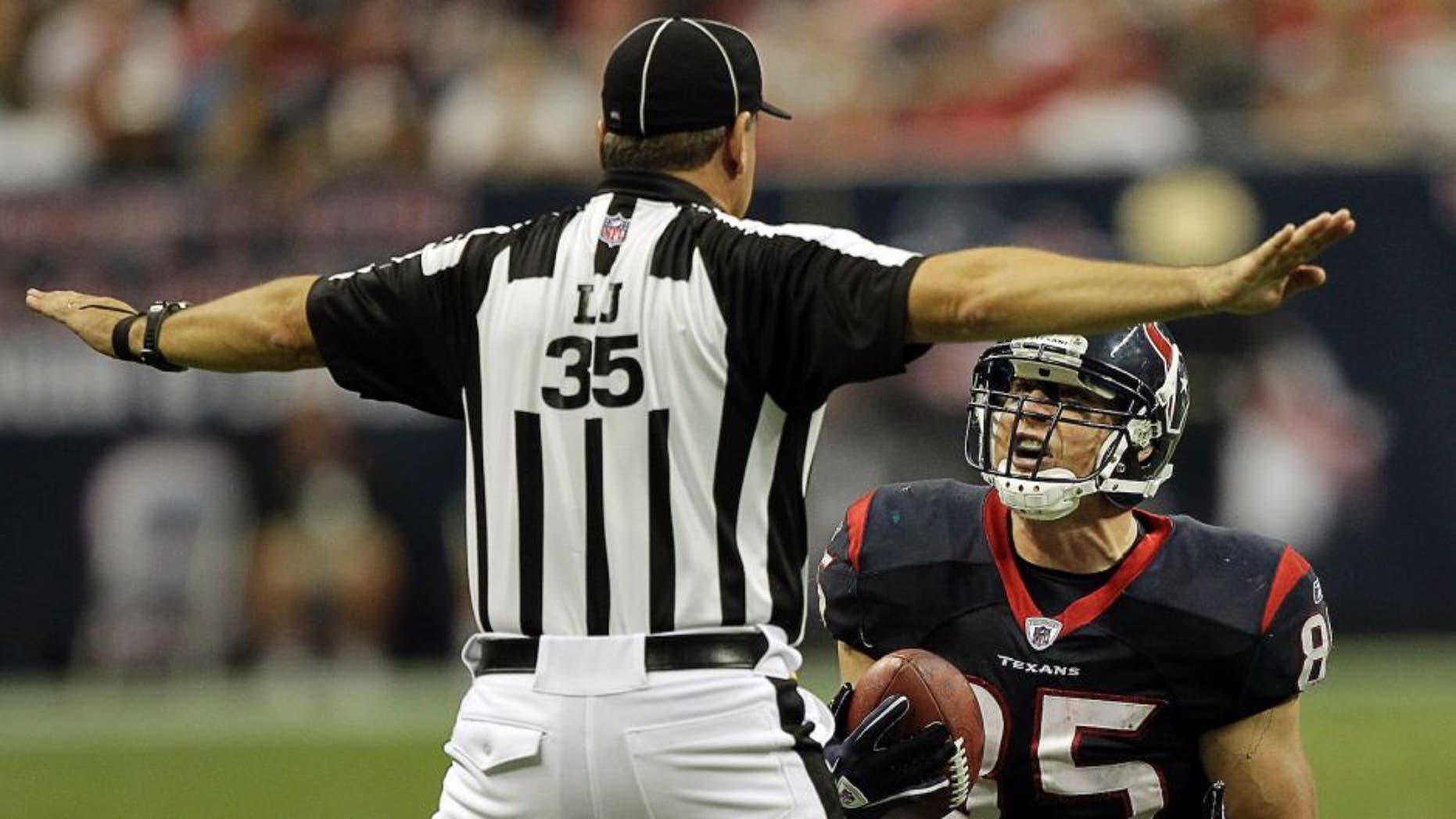 Football is a complicated sport, therefore a lengthy rulebook with confusing verbiage is completely necessary. Yet, in that extensive stack of pages that sets the standard for how referees officiate games, one particular rule is especially controversial.
Yep, it's the catch rule.
Each year -- no, each week -- there is a controversial reception made (or not made) by a receiver in a given game. Officials, in real-time, are forced to determine whether said receiver caught the ball cleanly, got both feet down and maintained possession to the ground. It's no easy task given the athleticism of these players and the way plays happen in the blink of an eye.
All that has led to plenty of controversy -- from Dez Bryant's non-catch in the playoffs to the Calvin Johnson Rule from a few years ago -- and it's not likely to get any better or clearer in the near future.
In fact, it's only going to get more confusing this season.
Recently, NFL VP of Officiating Dean Blandino sent a statement to his officials that suggests there will be more incomplete passes this season than we're accustomed to.
"When it's bang-bang, rule it incomplete," Blandino told the league's 124 officials in Dallas, via ESPN. "When in doubt, make it incomplete."
This would be more understandable had the NFL not said last year to rule a catch as such if it appears to be one. Now, it's just the opposite. If a catch is too close to call on the field, call it incomplete.
This will undoubtedly be the biggest and most predictable controversy of the upcoming season. It won't be the fact that all chop blocks are now illegal. Or that the horse collar rule was expanded to prevent defenders from grabbing the outside of the jersey, rather than just the inside of a runner's pads. It will be incomplete passes being more frequently called and controversial catches being ruled such.
"If we look at it on replay and it did appear the receiver had it long enough, then we change it and move on," Blandino said. "Don't change how you're officiating these plays. Bang-bang is incomplete, and the time element allows us to be consistent on these bang-bang plays."
The catch rule was a huge issue last season, as it typically is each year. There were several plays in which a player appeared to have possession long enough to become a runner but was ruled to have not maintained control of the ball. Devonta Freeman experienced this. Golden Tate had the opposite happen when he lost the ball at the goal line, but it was ruled a touchdown regardless.
The biggest takeaway from this update is that the catch rule isn't getting any clearer. It's getting more confusing, and it contradicts past directives to officials.